EXHIBITION STAND CONTRACTORS & BOOTH BUILDERS IN
GERMANY
Rated #1 Exhibition Stand Building Company In Germany
REQUEST FOR BOOTH QUOTATIONS
TOP
EXHIBITING

CITIES WHERE YOU MAY NEED A BOOTH.
LEADING EXHIBITION STAND BUILDERS AND CONTRACTORS IN
GERMANY
We Specialize in Custom Booths & Designing
At ExproGlobal, we take immense pride in being your trusted partners in the world of exhibitions and trade shows for over 12 years. Our commitment to excellence, innovation, and customer satisfaction has made us one of the leading exhibition stand builders and contractors in Germany. With a rich tapestry of experiences and a remarkable portfolio of exhibitions served, we are dedicated to elevating your brand presence and making your vision a reality. ExproGlobal is more than just an exhibition stand builder; we are your strategic allies in achieving unparalleled success at trade shows, conferences, and events. Our team of dedicated professionals boasts a wealth of expertise, ensuring that your exhibition stand is not just a structure but a powerful marketing tool that captivates your audience and reflects your brand's identity.
Audio-Visual Equipment Rental
Elevate your exhibition experience with our top-notch audio-visual equipment. From high-definition displays to advanced sound systems, we have the technology to make your booth stand out.
Need a booth solution that's both cost-effective and customizable? Our booth rental options offer flexibility without compromising on quality.
Make a statement with a booth that's uniquely yours. Our custom booth designs are tailor-made to reflect your brand identity and captivate your audience.
Custom Trade Show Exhibits
When standard booths won't suffice, our custom trade show exhibits offer a unique and immersive experience that leaves a lasting impression.
Popular Exhibitions: Where We've Crafted
Stunning Exhibition Stands In Germany
CeBIT Hannover: As a hub for IT and digital business, CeBIT Hannover has been the stage for our innovative exhibition stands that showcase the latest in technology and digital trends.

Anuga Cologne: For clients in the food and beverage industry, we've crafted stands at Anuga Cologne that entice taste buds and leave a lasting impression.

Frankfurt Book Fair: Publishers and literary enthusiasts have benefited from our designs at the Frankfurt Book Fair, where we create stands that celebrate the world of books and literature.

IAA Mobility Munich: Automotive companies trust us to design exhibition stands at the IAA Mobility Munich that reflect the cutting-edge advancements in the automotive industry.

EuroShop Dusseldorf: Our expertise in retail shines at EuroShop Dusseldorf, where we've helped clients in the retail sector create engaging and immersive brand experiences.

Drupa Dusseldorf: At Drupa Dusseldorf, we've provided clients in the printing and packaging industry with stands that showcase precision and innovation.

Agritechnica Hannover: Agriculture and machinery companies have relied on us to create stands at Agritechnica Hannover that convey rugged reliability and technological prowess.

Boot Dusseldorf: In the world of boating and watersports, our stands at Boot Dusseldorf have captured the spirit of adventure and luxury.

EuroTier Hannover: Clients in animal farming and agricultural technology have benefited from our stands at EuroTier Hannover, where we emphasize sustainability and efficiency.

IMEX Frankfurt: For clients in the meetings and events industry, we've designed stands at IMEX Frankfurt that exude professionalism and creativity.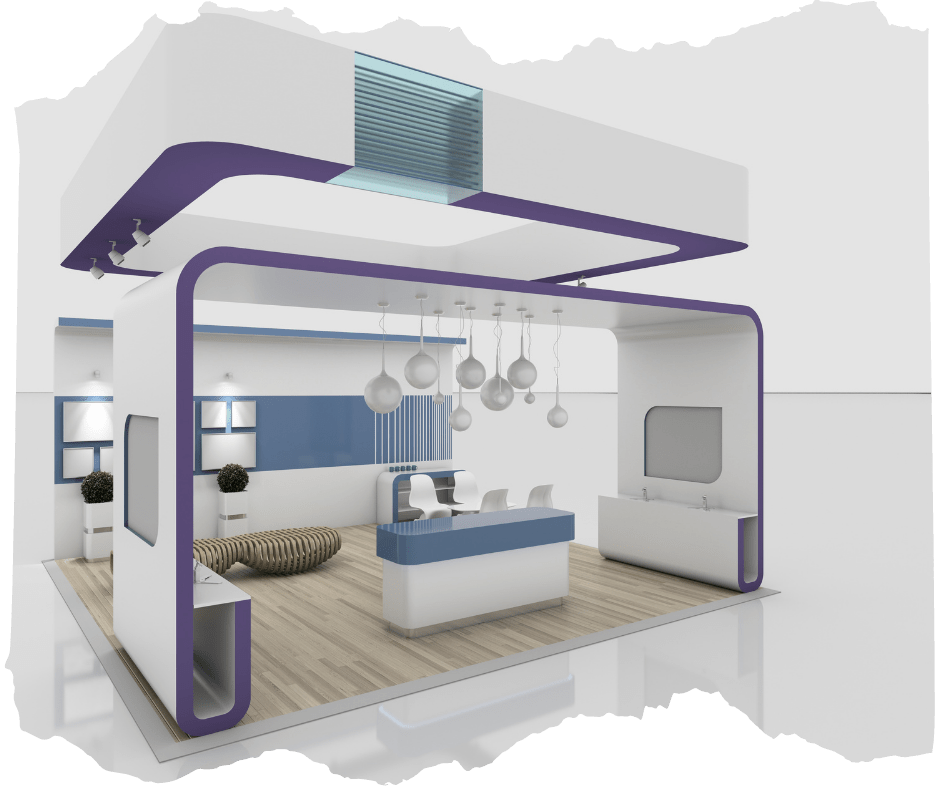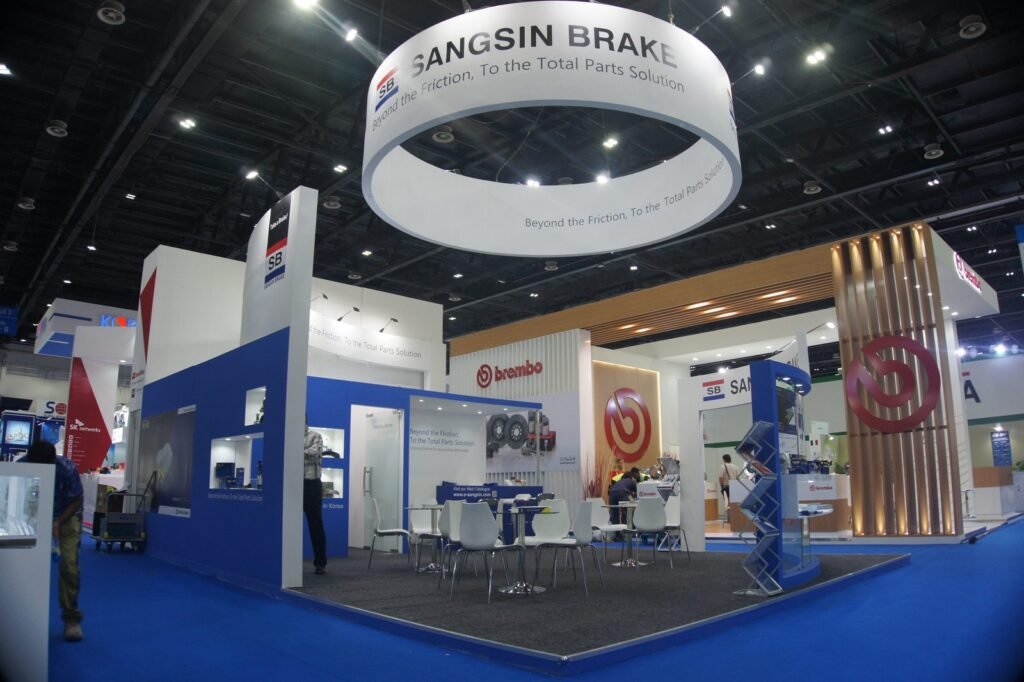 Why Choose Us For Exhibition Stands In
Germany
At ExproGlobal, experience matters. With over 12 years of dedicated service in the exhibition stand industry, we bring a wealth of knowledge, creativity, and professionalism to every project. Here's why you should choose us as your exhibition stand partner:
Proven Expertise: Our extensive experience spans diverse industries and exhibitions, ensuring we understand the unique needs of your brand.

Innovative Designs: We blend creativity with functionality to craft stands that captivate and engage your audience, leaving a lasting impression.

Quality Assurance: We use premium materials and skilled craftsmanship to deliver stands of exceptional quality and durability.

Tailored Solutions: Your objectives are our top priority. We customize every stand to align perfectly with your brand identity and goals.

Project Management: From concept to installation, our comprehensive project management ensures a hassle-free experience, so you can focus on your business.

Global Reach: While based in Germany, our services extend worldwide, guaranteeing a consistent brand presence wherever your events take you.

Idea Exchange
We listen to your ideas and understand your needs.

3D Design
We make your ideas true in 3D visuals.

Fabrication
One Platform for all the process and designs.

Transport
Stands transportation facility and national delivery
Build & Install
We build your stands at the committed time and ensure smooth opening.

On-Site Management
Our pro technicians supervise all the on-site management.

Dismantle & Storage
Efficient exhibition-show clean-up and stock management.
Your Trusted Exhibition Booth Builder and Stand Design Company in
Germany
YAY! We are Here To Help!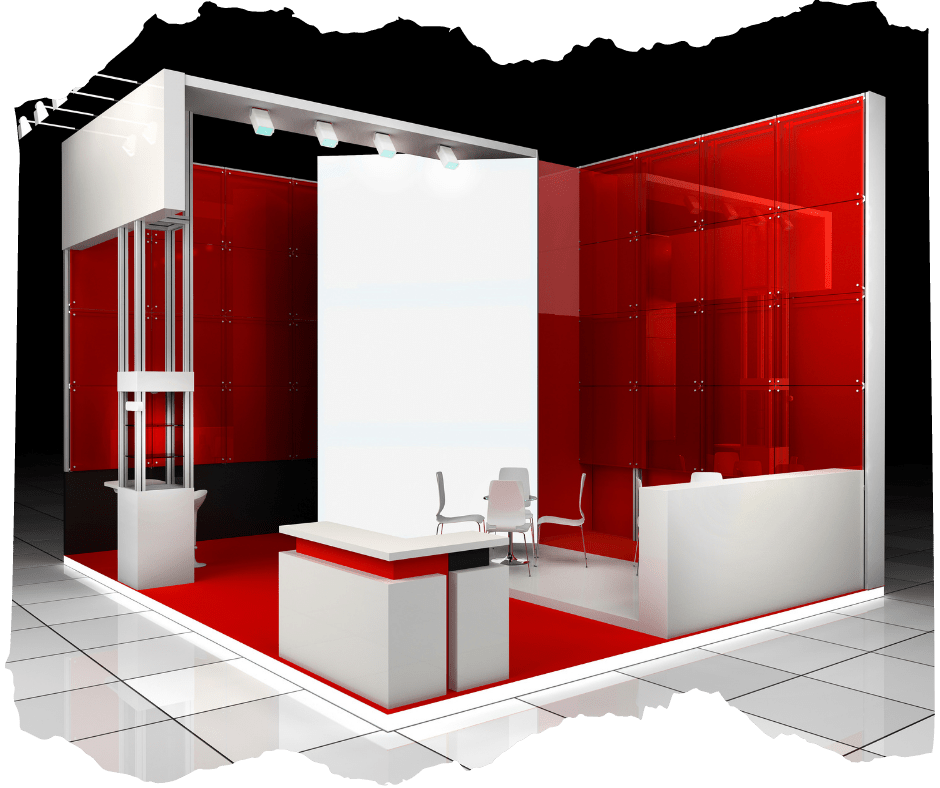 Welcome to ExproGlobal, your premier partner for exceptional exhibition booth designs and stand construction services in Germany. With a reputation as a leading exhibition booth builder and stand design company in Germany, we bring your visions to life. Our expertise shines through in every project, reflecting our commitment to excellence and creativity. From awe-inspiring designs to seamless installations, we specialize in crafting unique, tailored solutions for your exhibitions. Explore our recent projects and experience firsthand the difference of working with a dedicated exhibition booth builder and stand design company in Germany that prioritizes your success.