EXHIBITION STAND DESIGN CONTRACTORS & BOOTH BUILDERS IN
GERMANY
Rated #1 Exhibition Stand Designing Company In Germany
REQUEST FOR BOOTH QUOTATIONS
TOP
EXHIBITING

CITIES WHERE YOU MAY NEED A BOOTH.
Elevate Your Brand with Our Exhibition Stand Builders in
GERMANY
We Specialize in Customized Stall Fabrication & Designing
At Exproglobal, we have over ten years of experience designing, and building exhibition stands for clients across Germany. Our team of 30 skilled professionals is dedicated to delivering high-quality, custom-designed stands that help our clients elevate their brands and achieve their marketing goals. Here's why we're the best choice for exhibition stand builders in Germany. Firstly, our team has a wealth of experience in designing and building exhibition stands across various industries. From automotive to technology, healthcare to finance, we have the knowledge and expertise to create a stand that perfectly aligns with your brand and appeals to your target audience.
We take the time to understand your brand values and marketing objectives and work closely with you throughout the design process to ensure that we're creating a stand that meets your needs. Secondly, we understand the importance of creating a stand that looks impressive and functions effectively. We use high-quality materials and cutting-edge technology to build frames that are sturdy, easy to assemble, and designed to with stand the wear and tear of multiple exhibitions. We also consider practical elements such as lighting, signage, and product placement to ensure that your stand is optimized for maximum impact. Finally, building an exhibition stand is a collaborative process, and we prioritize clear and open communication with our clients throughout the project.
We provide regular updates and progress reports and are always available to answer any questions or concerns. We're committed to delivering a stand that meets and exceeds your expectations.
Captivate Your Audience with Our Stunning Exhibition Stand Designs in
Germany
YAY! We are Here To Help!
When you choose ExproGLOBAL for your exhibition stand needs, you can trust that we will work closely to understand your brand's image and message. We take the time to understand your needs and goals and use our expertise to create a stand that perfectly captures your brand's essence. Our team ensures that your stand stands out in a crowded exhibition hall and leaves a lasting impression on your audience.
In addition to our stunning exhibition stand designs, we also offer a range of services that help elevate your brand and ensure your message is communicated effectively. We provide graphic design services, signage and branding solutions, and marketing materials designed to complement your exhibition stand and help you stand out from the crowd.
At ExproGLOBAL, we understand that your exhibition stand is an investment in your brand's future. That's why we work tirelessly to deliver exceptional results that help you achieve your goals. Our team is passionate about what we do, and we take great pride in creating exhibition stand designs that exceed our client's expectations.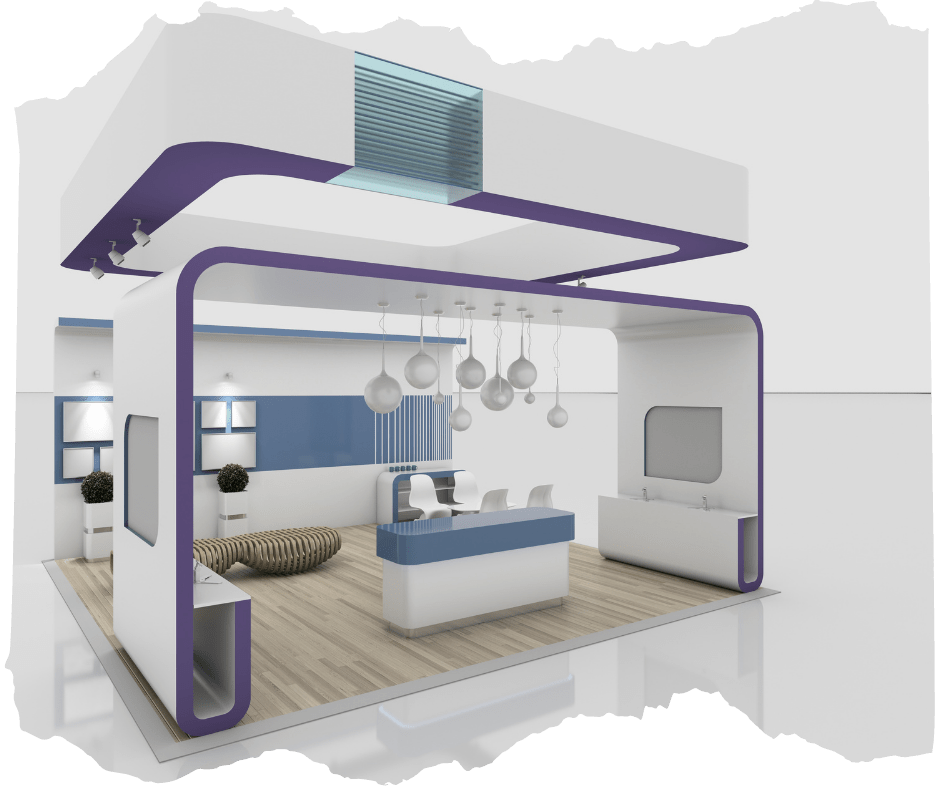 Our Exhibition Stand Design Portfolio In
Germany
Innovative design and techniques used in our exhibit stand contractor in
Germany
Exhibit stand design plays a significant role in attracting and engaging visitors. The innovative design not only enhances the stand's appearance but also helps convey the brand's message effectively. ExproGLOBAL understands the importance of innovative design and has implemented it in its procedures to make them stand out. The company has used innovative techniques that have helped its clients create a lasting impression on their visitors.
Understanding the client's preferences and requirements is crucial in creating an exhibition stand that meets their expectations. ExproGLOBAL uses various techniques to understand its client's preferences and needs. The company takes the time to listen to its clients, review their branding materials, and understand their objectives. With this approach, ExproGLOBAL has successfully met its client's expectations and delivered projects that exceed its client's expectations.
ExproGLOBAL integrates advanced technologies in its design process for enhanced accuracy and efficiency. The company uses computer-aided design (CAD) software to create 3D designs, enabling clients to visualize their exhibit stands before they are constructed. The use of advanced technologies has helped ExproGLOBAL to create designs that are not only visually appealing but also practical and functional.
Comprehensive Exhibit Install Design Services From Concept To Completion In
Germany
Exhibit design is a crucial component of any successful trade show or event. It is the first impression visitors have of a brand and can significantly impact their decision to engage with it. ExproGLOBAL is a premier exhibit design company in Germany, offering comprehensive exhibit install design services from concept to completion.
ExproGLOBAL's exhibit install design services begin with a consultation to understand the client's goals, objectives, and brand identity. The team works closely with clients to ensure their exhibit design reflects their values, mission, and vision. They also consider any products or services that need to be displayed, as well as any interactive elements that can enhance visitors' experience.
Once the concept has been finalized, the team at ExproGLOBAL gets to work on the design and construction of the exhibit. They use state-of-the-art technology and high-quality materials to create visually stunning and functional stands that meet the client's specifications. The exhibition is built with functionality and comfort in mind, ensuring that visitors can move around comfortably and interact with the exhibit without feeling cramped or uncomfortable. Our stand-building process starts with thoroughly understanding your requirements, including your brand's personality, marketing objectives, and budget. We then create a 3D stand design, which we present to you for approval. Once the design is finalized, we use only the best materials and the latest technology to build the stand. Our team of skilled professionals installs the frame at the event, ensuring that the installation is seamless and hassle-free. After the event, we can store the stand for you until you need it for your next event.
Our stands are not only visually stunning but also durable and long-lasting. We use high-quality materials such as aluminum, fabric, and LED lighting to create moods that make a lasting impression on your target audience. Our stands are designed to be easy to transport and install, making them a cost-effective solution for your exhibition needs.

Idea Exchange
We listen to your ideas and understand your needs.

3D Design
We make your ideas true in 3D visuals.

Fabrication
One Platform for all the process and designs.

Transport
Stands transportation facility and national delivery
Build & Install
We build your stands at the committed time and ensure smooth opening.

On-Site Management
Our pro technicians supervise all the on-site management.

Dismantle & Storage
Efficient exhibition-show clean-up and stock management.
Our reputation as the leading exhibit bulder and booth fabricator in
Germany
YAY! We are Here To Help!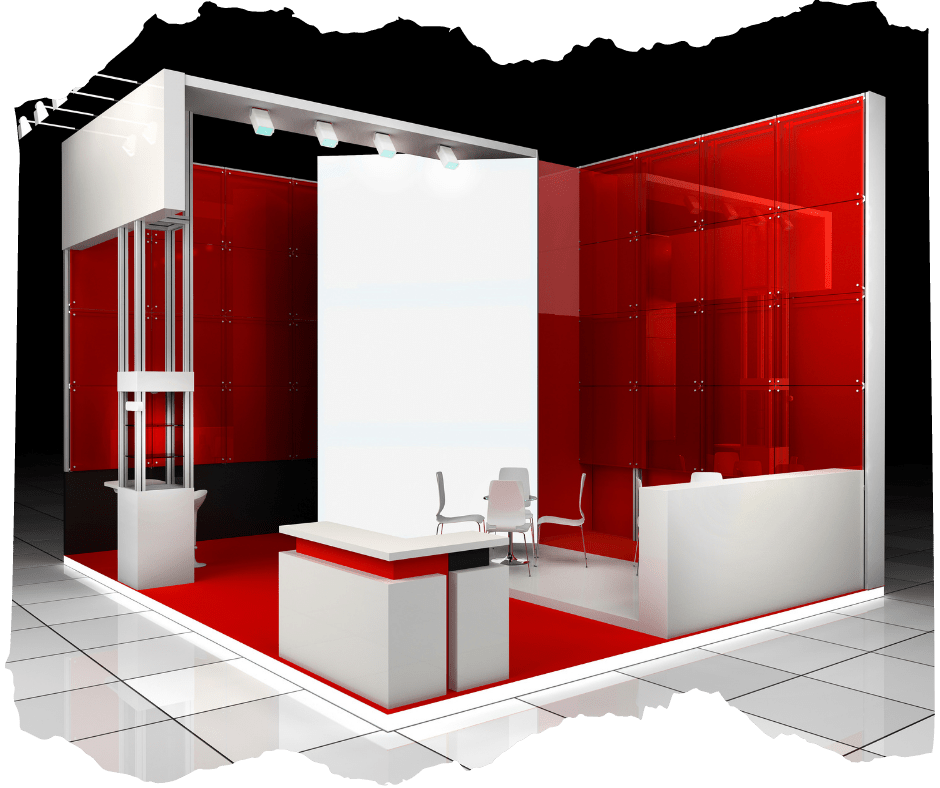 As Germany's leading exhibit builder and booth fabricator, ExproGLOBAL has been providing top-notch exhibition stand-building services since 2011. Our German stand-build quality is second to none, and we take pride in our international customer support.
Our reputation as the industry leader in exhibit building and booth fabrication in Germany has been built over many years of hard work and dedication to our craft. We have consistently delivered high-quality exhibition stands for our clients, earning us a reputation as a reliable and trusted partner in the industry.
At ExproGLOBAL, we understand that every client has unique needs and requirements, and we work closely with our clients to design and build exhibition stands tailored to their specific needs. Our team of experts is highly skilled in all aspects of exhibit building and booth fabrication. We use the latest technologies and materials to ensure that every project we undertake is of the highest quality.
In addition to our commitment to quality and customer satisfaction, we also offer international customer support to ensure that our clients can access the best possible service, no matter where they are located. We are dedicated to providing exceptional service to our clients and always looking for new and innovative ways to improve our offerings.
In conclusion, ExproGLOBAL is Germany's leading exhibit builder and booth fabricator, and our reputation speaks for itself. With our commitment to quality, customer satisfaction, and international customer support, we are the ideal partner for any company looking to design and build a world-class exhibition stand.