Trusted Exhibition
Stand Contractor and Builder In Saudi Arabia
Rated #1 Exhibition Stand Building Company In Saudi Arabia
REQUEST FOR BOOTH QUOTATIONS
THE
GCC

COUNTRIES WHERE WE SERVE.
Your Premier Exhibition Stand Contractors and Builders in Saudi Arabia
We Specialize in Customized Booth & Booth Designing in Saudi Arabia
At ExproGlobal, we take immense pride in being your trusted partner for all your exhibition stand needs in Saudi Arabia. With over 12 years of invaluable experience in the industry, we have honed our skills to perfection, ensuring that your brand shines at every event. Our mission is simple: to bring your vision to life and help you stand out in the crowded world of exhibitions. As the trusted exhibition stand builders in Saudi Arabia, we've established a strong presence in the market and boast a remarkable 4.9-star rating on Google and LinkedIn.
Trade Show Graphics Printing
Make your booth pop with vibrant and high-quality graphics. Our printing services ensure your visuals are impeccable.
Trade Show Project Management
With our project management expertise, you can focus on your exhibition goals while we take care of the details.
Visualize your booth in stunning 3D detail before it becomes a reality. Our 3D rendering services bring your ideas to life.
Worried about storing your booth between exhibitions? We offer secure and convenient storage solutions to safeguard your investment.
Popular Exhibitions: Where We've Crafted
Stunning Exhibition Stands In Saudi Arabia
Our commitment to excellence has made us a preferred partner at many renowned exhibitions in Saudi Arabia. Here are some of the popular exhibitions where we've Crafted Stunning Exhibition Stands:
Saudi International Furniture & Interior Design Exhibition: In this showcase of creativity and innovation, we've helped businesses stand out with booth designs that reflect the latest trends in the world of interior design.

Saudi Food Expo: At this culinary extravaganza, we've created inviting and functional stalls that entice visitors with delicious offerings.

International Automobile Exhibition: We've partnered with leading automakers to construct visually appealing and informative booth stands that highlight the latest in automotive technology.

Saudi Health and Beauty Expo: Beauty and wellness brands trust us to design and build captivating stalls that draw visitors into a world of luxury and self-care.

Saudi Travel and Tourism Investment Market: We've assisted travel and tourism companies in presenting their destinations and services with immersive booth designs that transport visitors to their dream vacation spots.

Riyadh International Book Fair: In the world of literature, our stalls have provided a welcoming space for authors, publishers, and book enthusiasts to connect and explore literary treasures.

Saudi International Jewelry & Watches Exhibition: Precious gems and timepieces deserve equally exquisite showcases, and we've delivered just that for esteemed jewelers and watchmakers.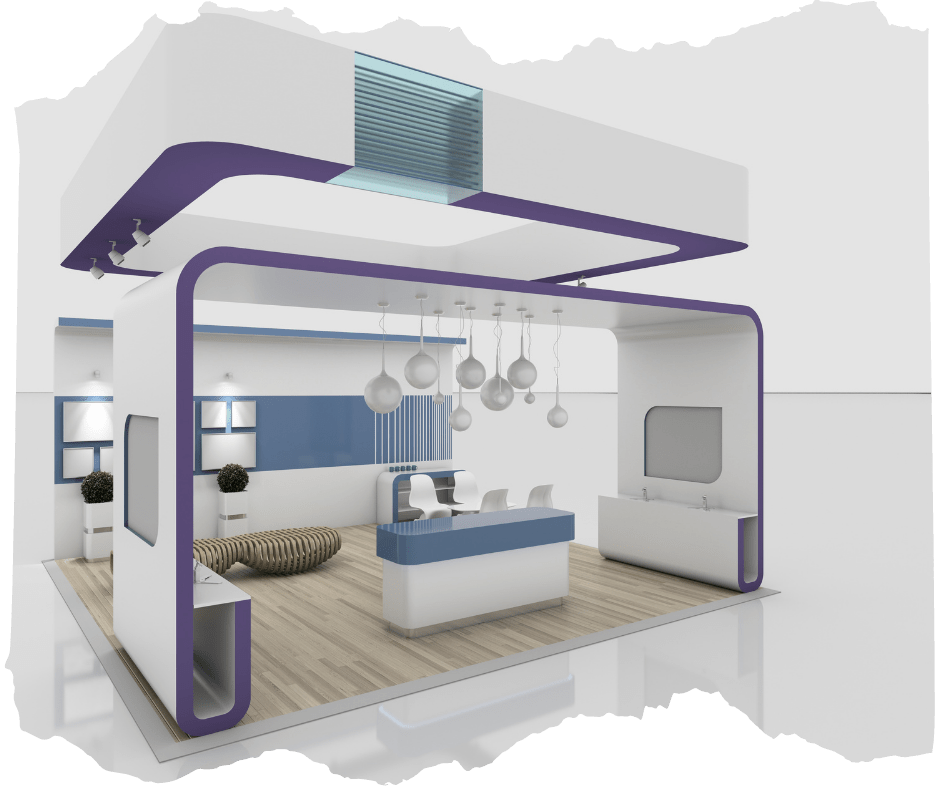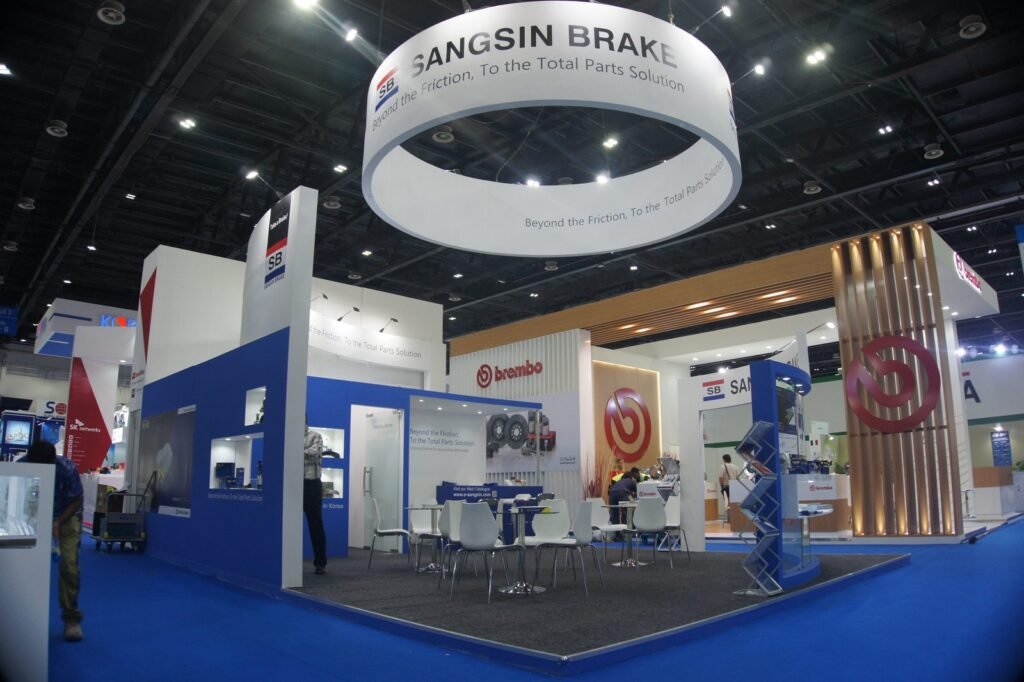 12 Years of Expertise: With more than a decade of experience, ExproGlobal is a name you can trust. Our seasoned professionals understand the nuances of exhibition stand design and construction, and we leverage this experience to make your exhibition experience exceptional.
Tailored Solutions: We know that one size doesn't fit all. That's why we work closely with you to understand your unique goals and requirements. Whether you need a custom-built stand, modular solutions, or assistance with stand management, we've got you covered.
Quality Assurance: Our commitment to quality is unwavering. We use the finest materials and employ skilled craftsmen to ensure your exhibition stand not only looks impressive but also stands the test of time.
Innovation and Creativity: Exhibitions are all about making a memorable impact. Our team of creative designers stays ahead of industry trends, infusing innovation and creativity into every project.
Comprehensive Services: From initial design concepts to on-site installation and dismantling, we offer end-to-end services. You can count on us for logistics, graphics, lighting, and more.
Timely Delivery: We understand the importance of deadlines in the world of exhibitions. Rest assured, we are committed to delivering your project on time, every time.
Sustainability: We take environmental responsibility seriously. Our sustainable practices ensure that your exhibition stand is eco-friendly without compromising on aesthetics.
Customer-Centric Approach: Your satisfaction is our priority. We value your feedback and work closely with you to ensure that your expectations are not just met but exceeded.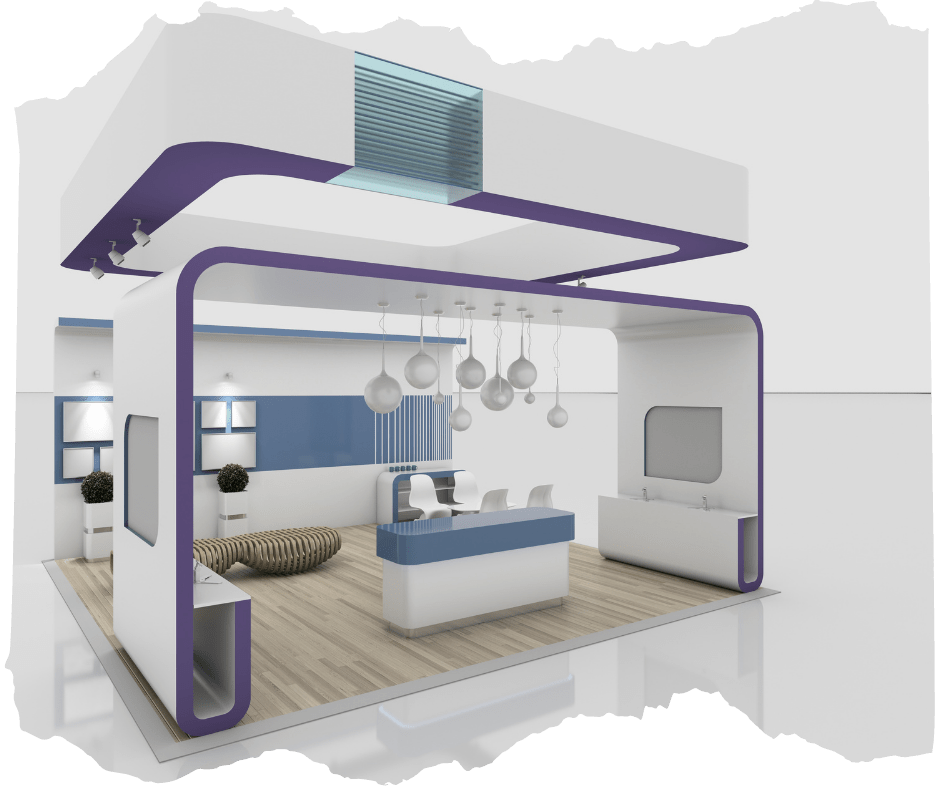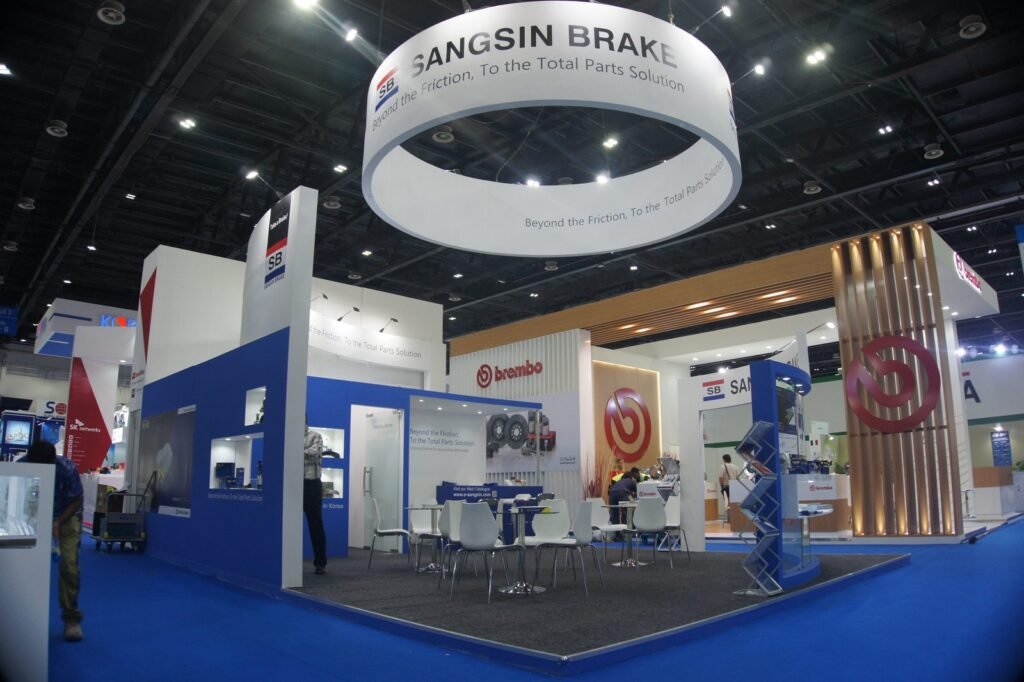 Idea Exchange
We listen to your ideas and understand your needs.

3D Design
We make your ideas true in 3D visuals.

Fabrication
One Platform for all the process and designs.

Transport
Stands transportation facility and national delivery
Build & Install
We build your stands at the committed time and ensure smooth opening.

On-Site Management
Our pro technicians supervise all the on-site management.

Dismantle & Storage
Efficient exhibition-show clean-up and stock management.
Leading Exhibition Booth Builders and
Design Company in Saudi Arabia
As a seasoned exhibition booth builder, we understand the intricacies of creating spaces that not only showcase your brand but also engage and resonate with your target audience. Our 12 years of hands-on experience have equipped us with the knowledge and expertise needed to transform your ideas into stunning, immersive booth designs.
At ExproGlobal, we believe that your exhibition booth should be a reflection of your brand's identity and objectives. Our talented team of designers, fueled by years of experience, approaches each project with creativity and innovation. We take the time to understand your unique vision and goals, ensuring that every element of your booth design aligns seamlessly with your brand's message.