EXHIBITION STAND CONTRACTORS IN
BAHRAIN
Exhibition Stand Builders - Your Ultimate Partner for Trade Show Success
REQUEST FOR BOOTH QUOTATIONS
THE
EXHIBITING

COUNTRIES WHERE WE SERVE.
PROFESSIONAL AND EXPERIENCED EXHIBITION STAND BUILDERS AT A REASONABLE PRICE IN
BAHRAIN
We Specialize in Customized Stall Fabrication & Designing
If you plan to showcase your products or services at an event, exproglobal can help you create an impressive and visually appealing exhibition stand to help you stand out.
Exhibition stands are an important aspect of any trade show or exhibition. We allow businesses to showcase their products or services, interact with potential customers, and generate leads. We have years of experience designing, and building exhibition stands for businesses in Bahrain. We have a team of skilled professionals dedicated to providing high-quality services to their clients.
Whether you're looking for a small booth or a large and elaborate stand, exproglobal can help you create a design that fits your needs and budget. We use state-of-the-art equipment and high-quality materials to ensure your exhibition stand looks great and lasts long. Their designers and builders will work closely with you to understand your requirements and create a design that meets your expectations.
We offer services such as event management, audiovisual equipment rental, and graphic design. So, they can provide a comprehensive solution if you need help with any aspect of your event.
Suppose you're looking for a reliable and experienced exhibition stand builder in Bahrain . Our commitment to quality and customer satisfaction sets us apart from the competition, and we have a proven track record of success.
WHY CHOOSING THE RIGHT EXHIBITION STAND CONTRACTORS IN
BAHRAIN

IS ESSENTIAL FOR YOUR BUSINESS.
We Specialize in Customized Stall Fabrication & Designing
As a contractor, We are responsible for managing the entire process of designing, building, and installing your exhibition stand.
Working with an exhibition stand contractor like exproglobal can take much of the stress out of the event planning process. We take care of everything from the initial concept design to the final installation and dismantling of your stand, allowing you to focus on other important aspects of your event.
As an exproglobal, We have experience working with various businesses in Bahrain and can tailor their services to meet your needs. We have a team of professionals skilled in project management, logistics, and on-site installation, ensuring that your stand is delivered on time and to a high standard.
exproglobal offers various other event-related services. This includes audiovisual equipment rental, graphic design, event management, and more. This means We can provide a comprehensive solution for all your event needs.
We have a reputation for offering the best quality products and services in the industry, all while keeping costs in check. With a team of skilled professionals and state-of-the-art facilities, We can meet your every need from concept to completion. Whether you need a small or large booth, We can create the perfect solution for your business. With a focus on customer satisfaction, We strive to be your first choice for all your exhibitor needs and more.
With a staff of over a dozen highly qualified professionals, they can take on the most demanding projects with aplomb. We have a reputation for excellence and have been trusted by leading brands in the Middle East and beyond to deliver on time, on budget, and with a smile. Look no further if you're in the market for an impressive, eye-catching display to impress your visitors and wow them with the latest and greatest portable exhibition stand fabrication.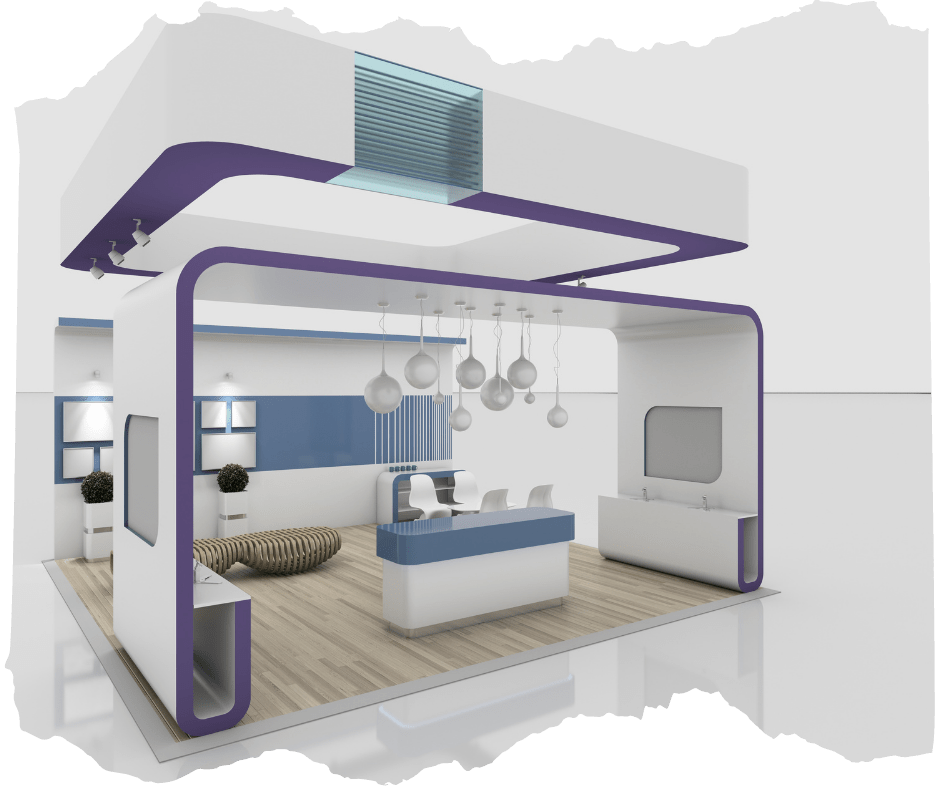 Our Exhibition Stand Design Portfolio In
BAHRAIN
WHY HIRE US FOR EXHIBITION STAND DESIGN IN
BAHRAIN?
YAY! We are Here To Help!
With your ideas and communication, joint with our artistic designing team, and perfect artistry, your business will be the whole thing you always anticipated for! Our devoted team will assist you individually and each phase of your exhibition stand sIn Bahrain to deliver an international level award-winning exhibition stand and booth designing service. Our experts having experience and skill of numerous exhibitions stand designing In Bahrain along with the detailed understanding are always ready to assist you at any time with boundless opportunities. Contact us today or call us for all exhibition stand designs in Bahrain.
How Our Exhibition Stand Design Services Can Help Your Business Stand Out In Bahrain
An eye-catching exhibition stand is crucial to participating in exhibitions and trade shows. It can help you stand out and attract more potential clients. Using the services of a reputable exhibition booth designer is a great way to make this happen.
A professional exhibition stand builder will have the experience and expertise to design a functional and aesthetic stand. We will also offer additional services, such as project management and installation. We will also ensure that your exhibition stand is built to a high standard and your brand message is communicated effectively.
Exproglobal will be able to provide you with a high-quality, portable stall that can easily be transported. We will also be able to assemble and disassemble the stall at your convenience, saving you time and money.
Another benefit of choosing an Exprostand is that it can customize your stall to meet your needs. We will be able to use the latest technology and design techniques to create a booth that is unique to you. We will also be able to provide you with a wide range of options, including modular and custom stands.
We will be able to provide you with quality materials and design services, so you can rest assured that your stall will look exactly as you want it to. These services will allow you to relax and enjoy the process of having a new stall at your next exhibition in Bahrain.
Having an exhibition stand designed by exproglobal is a great way to boost your presence at events and trade shows in Bahrain . We will be able to design and build a functional and aesthetically pleasing exhibition booth, so you can attract more customers and boost your brand's reputation.
Having an exhibition stand designed by exproglobal has been a great experience for many companies and brands. Exproglobal has worked with diverse clients, from small businesses to multinational companies. Exproglobal has a team of highly skilled professionals who are dedicated to delivering the best results for their clients. Our team works closely with them to understand their needs, and they then design and deliver a bespoke exhibition stand that reflects their brand and showcases their products and services in the best possible way.

Idea Exchange
We listen to your ideas and understand your needs.

3D Design
We make your ideas true in 3D visuals.

Fabrication
One Platform for all the process and designs.

Transport
Stands transportation facility and national delivery
Build & Install
We build your stands at the committed time and ensure smooth opening.

On-Site Management
Our pro technicians supervise all the on-site management.

Dismantle & Storage
Efficient exhibition-show clean-up and stock management.
PROFESSIONAL EXHIBITION STAND CONTRACTOR IN STAND OUT WITH OUR EXHIBITION STAND FABRICATION SERVICES IN
BAHRAIN
We Specialize in Customized Stall Fabrication & Designing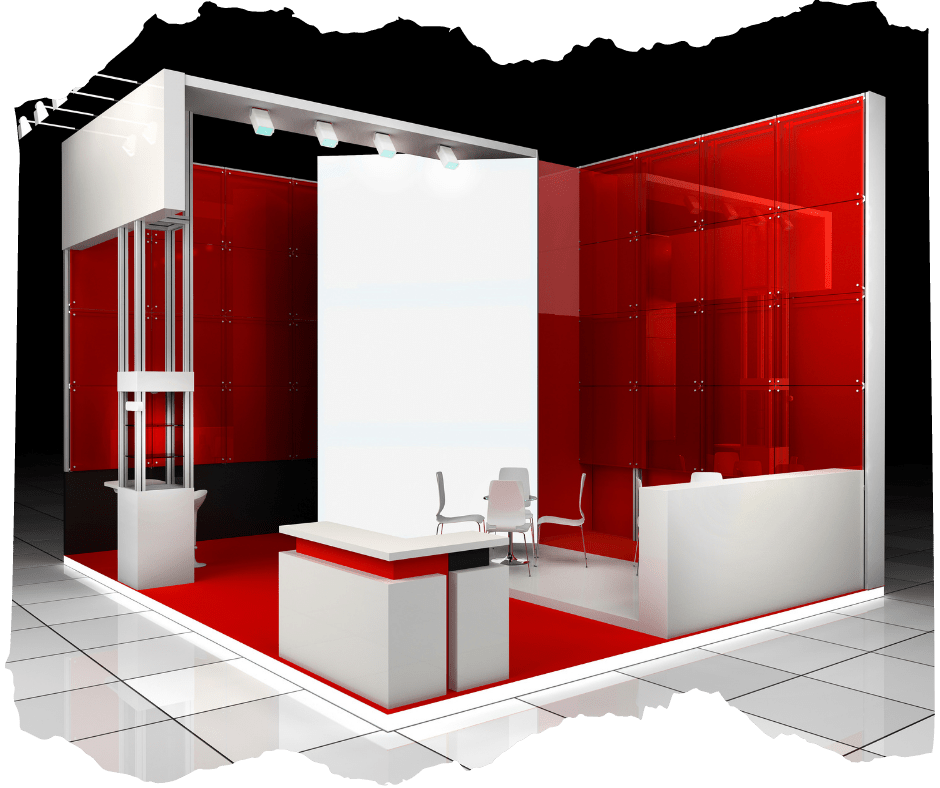 A functional and aesthetically appealing exhibition stand can help increase your business's presence. Exproglobal, a reputable Bahrain exhibition stand builder, can design and fabricate a booth that meets your needs and budget. We also provide timely delivery and professional installation, which means that you'll be able to take advantage of our services for any event you have planned in the future.
When choosing an exhibition stand design and builder, consider the following factors: quality workmanship, continuity of personnel, and attention to detail. Exproglobal, a reputable company, will have years of industry experience and a team of professionals that can work with you to achieve your goals. We will also offer total control of the process, so you can focus on your business while the stand is built.
The team at exproglobal understands that each company has unique requirements, so We offer custom exhibition stand design solutions that cater to your specific needs. We use advanced fabrication techniques and high-quality materials to create a stand that looks good and is durable, strong, and easy to maintain.
We offer various services, including exhibition stands, custom stalls, and trade show flooring. We can design a booth that reflects your brand's values and message and can ensure it looks its best at every event.
Exproglobal, a reliable exhibition stand builder, will also offer services such as disassembly and storage. We can also provide on-site support during the event, so you can be sure your stand will remain in top condition.
Our reputable booth fabricator in Bahrain will help you choose suitable materials for your stand. It will also provide a variety of options for customization, so you can choose the look and feel that works best for your brand.
Whether you're a small business or a large corporation, an exhibition stand can be a valuable marketing tool. A well-designed and fabricated exhibition stand can increase your business's presence at events and trade shows. It can also help you generate leads and sales, increase customer engagement, and enhance your brand's image.