LEADING EXHIBITION STAND CONTRACTORS AND BOOTH BUILDERS IN
DUSSELDORF
Rated #1 Exhibition Stand Designing Company In Dusseldorf
REQUEST FOR BOOTH QUOTATIONS
EXHIBITION STAND BUILDERS AND CONTRACTORS IN
DUSSELDORF, GERMANY
We Specialize in Customized Stall Fabrication & Designing
ExproGlobal Is your premier destination for unparalleled exhibition stand solutions in the vibrant city of Dusseldorf, Germany. With 12 years of invaluable experience, we have mastered transforming spaces into captivating brand stories. As dedicated exhibition stand builders and contractors in Dusseldorf, we bring your visions to life with precision and creativity.
We believe exhibitions are more than just displays; they are immersive experiences waiting to unfold. Our expert team specializes in translating your concepts into tangible marvels, ensuring your brand's narrative resonates with visitors. From innovative designs that catch the eye to meticulous construction that speaks of quality, our services are tailored to create a lasting impact. As your trusted exhibition stand builders and contractors in Dusseldorf, we offer a wide array of services. Whether you require elegant custom designs, interactive displays, or comprehensive project management, ExproGlobal delivers solutions that exceed expectations. From the initial concept sketches to the final moment of your event, our attention to detail and commitment to excellence remain unwavering.
Audio-Visual Equipment Rental
Elevate your exhibition experience with our top-notch audio-visual equipment. From high-definition displays to advanced sound systems, we have the technology to make your booth stand out.
Need a booth solution that's both cost-effective and customizable? Our booth rental options offer flexibility without compromising on quality.
Make a statement with a booth that's uniquely yours. Our custom booth designs are tailor-made to reflect your brand identity and captivate your audience.
Custom Trade Show Exhibits
When standard booths won't suffice, our custom trade show exhibits offer a unique and immersive experience that leaves a lasting impression.
Popular Exhibitions: Where We've Crafted
Stunning Exhibition Stands In Dusseldorf, Germany
1. Dusseldorf International Trade Fair: ExproGlobal designed stands that stood as the epitome of innovation and professionalism, attracting global businesses and fostering meaningful connections.
2. Dusseldorf Business Expo: Our tailored exhibition stands became the focal point for networking, providing businesses with immersive spaces to showcase their products and services effectively.
3. Dusseldorf Fashion Fair: ExproGlobal brought elegance to the runway with visually striking stands, complementing fashion brands and creating an ambiance of style and sophistication.
4. Dusseldorf Technology Symposium: In the realm of technology, our stands represented cutting-edge innovations, captivating tech enthusiasts and industry experts alike.
5. Dusseldorf Food and Beverage Expo: ExproGlobal's creative displays enhanced the culinary experience, showcasing food and beverage brands with enticing designs, inviting attendees to indulge in flavorful offerings.
6. Dusseldorf Health and Wellness Exhibition: Our stands reflected serenity and well-being, providing health-focused brands with engaging platforms to educate visitors about their products and services, promoting a healthier lifestyle.
7. Dusseldorf Automotive Showcase: ExproGlobal's stands became showcases of automotive excellence, integrating sleek designs and interactive elements to highlight the features of various vehicles, captivating car enthusiasts and potential buyers.
Why Choose Us for Your Exhibition Stand Needs In
Dusseldorf, Germany
We Specialize in Customized Booths & Designing
12 Years of Expertise: With over a decade of experience in the exhibition stand industry, ExproGlobal brings a wealth of knowledge and skill to every project, ensuring exceptional quality and creativity.

Innovative Designs: Our team excels in crafting innovative and visually captivating stands, tailored to showcase your brand uniquely, leaving a lasting impression on visitors.

Tailored Solutions: We understand the uniqueness of every brand. Our customized solutions are designed to meet specific requirements, ensuring personalized and impactful exhibition experiences.

Professionalism: ExproGlobal is synonymous with professionalism. From conceptualization to execution, our dedicated team ensures seamless project management, timely delivery, and transparent communication.

Client Satisfaction: Our track record of satisfied clients speaks volumes about our commitment to excellence. We prioritize client satisfaction, consistently exceeding expectations through creative brilliance and meticulous execution.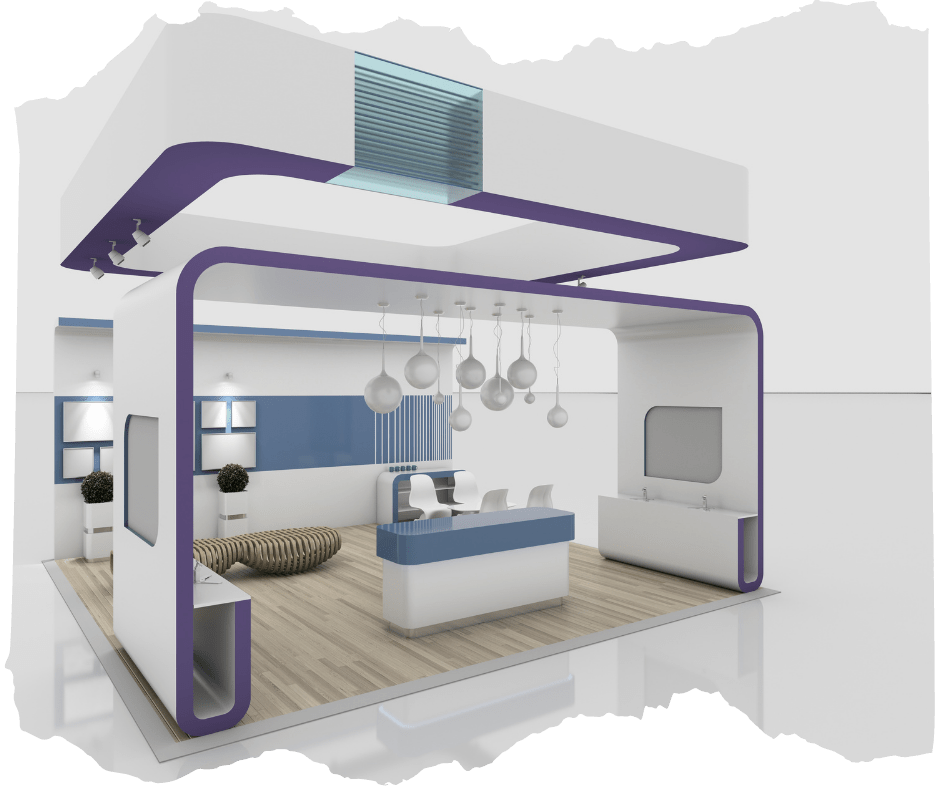 Idea Exchange
We listen to your ideas and understand your needs.

3D Design
We make your ideas true in 3D visuals.

Fabrication
One Platform for all the process and designs.

Transport
Stands transportation facility and national delivery
Build & Install
We build your stands at the committed time and ensure smooth opening.

On-Site Management
Our pro technicians supervise all the on-site management.

Dismantle & Storage
Efficient exhibition-show clean-up and stock management.
EXHIBITION BOOTH BUILDER AND STAND DESIGN COMPANY IN
DUSSELDORF, GERMANY
YAY! We are Here To Help!
At ExproGlobal, we are your trusted exhibition booth builder and stand design company in Dusseldorf, Germany. With a focus on creativity and innovation, we specialize in crafting bespoke exhibition solutions that captivate audiences and elevate brands. Our expertise lies in transforming concepts into tangible, visually stunning realities. Whether it's the Dusseldorf International Trade Fair or local events, our team's dedication ensures your brand shines amidst the bustling exhibition landscape. Partner with us to transform your ideas into captivating exhibition experiences, where our expertise meets your vision seamlessly. Trust in our commitment to excellence, making your presence at Dusseldorf events truly unforgettable