EXHIBITION STAND CONTRACTORS IN
HANNOVER
Rated #1 Exhibition Stand Designing Company In Hannover
REQUEST FOR BOOTH QUOTATIONS
EXHIBITION STAND CONTRACTOR IN
HANNOVER, GERMANY
We Specialize in Customized Stall Fabrication & Designing
Regarding exhibition stand contractors in Hannover, Germany, Exproglobal is a trusted partner delivering exceptional results. With our expertise and dedication to customer satisfaction, we take pride in creating exhibition stands that leave a lasting impression.
As experienced exhibition stand contractors, we understand that your stand reflects your brand and is a powerful tool to engage your target audience. That's why we collaborate closely with you to understand your requirements and design a stand that captures your brand identity and resonates with your visitors.
From the initial concept to the final execution, our team meticulously plans and executes every aspect of your exhibition stand. We utilize cutting-edge design techniques, high-quality materials, and innovative technologies to create visually stunning and functional stands that stand out in any event.
At Exproglobal, we believe in building strong relationships with our clients. We prioritize open communication and collaboration throughout the project, ensuring that your vision and ideas are incorporated into the final design. We are committed to exceeding your expectations and delivering a stand that meets and surpasses your goals.
With our comprehensive exhibition stand contractor services, you can rely on us to handle all the logistical aspects, allowing you to focus on your core business activities. From project management and fabrication to installation and dismantling, we take care of every detail, ensuring a seamless and stress-free experience.
EXHIBITION STAND BUILDER IN
HANNOVER, GERMANY
YAY! We are Here To Help!
Regarding exhibition stand builders in Hannover, Germany, Exproglobal is a trusted and reliable choice. With our years of experience and commitment to excellence, we have become a leading provider of custom exhibition stand solutions tailored to the unique needs of our clients.
One of the distinct advantages of choosing Exproglobal is our comprehensive approach to exhibition stand building. From start to finish, we handle every aspect of the process, including design, construction, logistics, and transportation. By taking care of these details, we allow our clients to focus on their core business activities, knowing that their exhibition stand is in capable hands.
We recognize that a successful exhibition stand is more than just a visually appealing structure—it must also be functional and effective in capturing visitors' attention. That's why our team of experienced designers and engineers work closely together to create aesthetically pleasing and strategically designed stands. We pay meticulous attention to the stand's structure, layout, lighting, and graphics to ensure a captivating and immersive experience for attendees.
At Exproglobal, we are committed to delivering high-quality exhibition stands that surpass our client's expectations. We combine creativity, technical expertise, and industry knowledge to craft stands that showcase products and services and engage and leave a lasting impression on visitors.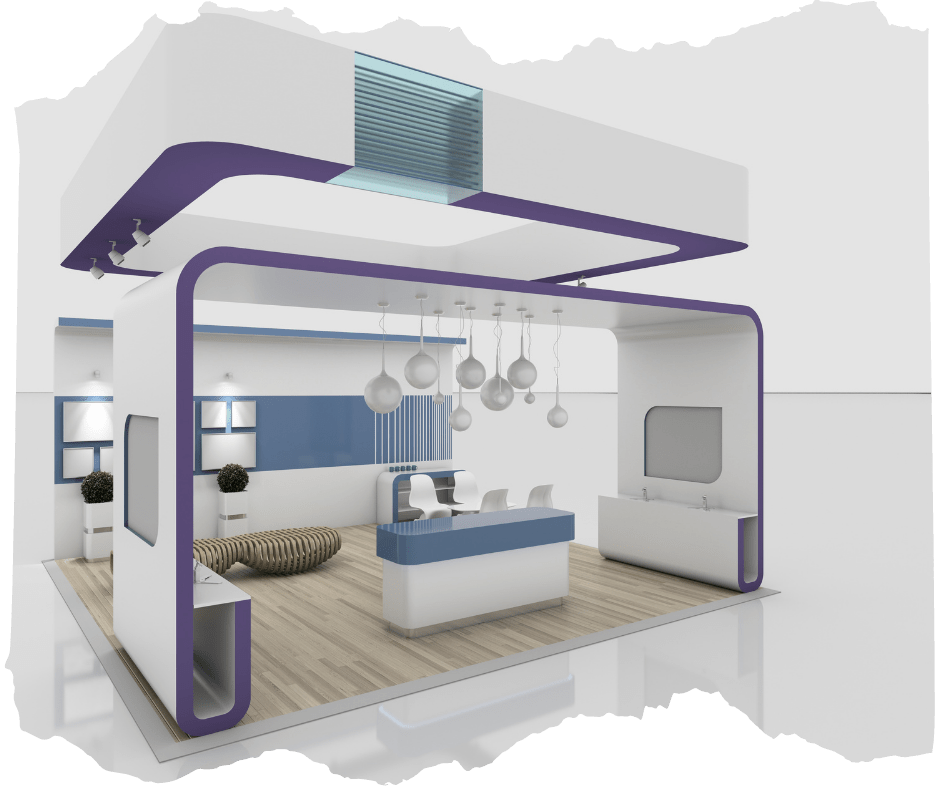 WHY INVEST IN EXHIBITION STAND BUILDER SERVICES IN
HANNOVER, GERMANY
When it comes to exhibiting at trade shows and exhibitions in Hannover, Germany, partnering with reliable exhibition stand builders can provide numerous benefits for your business.
Stand Out from the Crowd

: With the vast number of exhibitors at trade shows and exhibitions, an exhibition stand is crucial. Professional exhibition stand builders in Hannover can create unique and visually appealing stands that attract attention and make a lasting impression on attendees.

Effective Communication

: An exhibition stand is a platform to communicate your message and showcase your brand identity effectively. Skilled exhibition stand builders understand the importance of designing stands that effectively convey your products, services, and values, ensuring your message resonates with potential customers.

Increased Brand Awareness

: Participating in trade shows and exhibitions exposes your brand to a wider audience, increasing brand awareness. By working with exhibition stand builders in Hannover, you can create a visually impactful and memorable presence that helps your brand stand out and leaves a lasting impression on visitors.

Lead Generation

: A well-designed exhibition attracts attention and is a powerful lead generation tool. By creating an engaging environment within your stand, exhibition stand builders can help you capture the interest of potential customers, initiate meaningful conversations, and generate valuable leads for your business.

Networking Opportunities

: Trade shows and exhibitions bring together industry professionals from various sectors. Having a professionally designed exhibition stand creates an opportunity to network and build relationships with potential partners, suppliers, and industry experts. This networking can lead to collaborations, partnerships, and future business opportunities.
Our Exhibition Stand Design Portfolio In
HANNOVER, GERMANY
EXHIBITION STAND DESIGNER IN
HANNOVER, GERMANY
We Specialize in Customized Stall Fabrication & Designing
Our team of skilled designers and project managers collaborates closely with you to understand your unique goals, brand identity, and target audience. With this valuable insight, we craft a custom exhibition stand design that reflects your brand's personality and captivates visitors' attention.
At Exproglobal, we pride ourselves on our attention to detail and innovative approach. We leverage the latest design trends and cutting-edge technologies to create exhibition stands that are both aesthetically pleasing and functional. From eye-catching graphics and signage to interactive elements and engaging displays, we ensure that every aspect of your stand is meticulously designed to create a memorable experience for attendees.
We understand the importance of delivering a seamless exhibition stand design process. Our team handles everything, from conceptualization and 3D renderings to fabrication, installation, and dismantling. With our expertise, you can rest assured that your exhibition stand will be executed flawlessly, allowing you to focus on connecting with potential customers and achieving your business objectives.
Exproglobal's commitment to excellence extends beyond the design process. We are dedicated to providing exceptional customer service and support throughout the entire exhibition journey. Our team can always address your questions and concerns, ensuring a smooth and stress-free experience.
You can expect a professional and collaborative partnership when you choose Exproglobal as your exhibition stand designer in Hannover, Germany. Together, we will create an exhibition stand that captures attention and leaves a lasting impression on your target audience, elevating your brand's presence and driving success at trade shows and exhibitions.
EXHIBITION BOOTH BUILDER IN HANNOVER, GERMANY
YAY! We are Here To Help!
Exproglobal stands at the forefront as a premier exhibition booth builder in Hannover, Germany, dedicated to delivering exceptional services and unmatched expertise. Our extensive industry experience gives us the knowledge and skills to create great booths that exceed our client's expectations.
We recognize that each client has unique goals and requirements for their exhibition booth. By closely collaborating with our clients, we gain valuable insights into their objectives, whether boosting brand awareness, generating leads, or showcasing new products and services. This enables us to tailor our booth designs and construction to address their needs and achieve their desired outcomes.
Communication lies at the heart of our approach, as we understand its pivotal role in project success. We maintain open and transparent lines of communication throughout the entire process, from the initial consultation to the final walk-through. This ensures that our clients are informed of the progress and have ample opportunities to provide feedback, resulting in a booth aligning perfectly with their vision. We value our clients' time and work diligently to complete projects within agreed-upon timelines and budgets.
Our unwavering commitment to delivering exceptional service and quality sets us apart. We take great pride in our client's success and consistently strive to surpass their expectations with every project we undertake. As a trusted provider of exhibition booth builder services in Hannover, Germany, we bring together creativity, craftsmanship, and attention to detail to create booths that leave a lasting impact on attendees.

Idea Exchange
We listen to your ideas and understand your needs.

3D Design
We make your ideas true in 3D visuals.

Fabrication
One Platform for all the process and designs.

Transport
Stands transportation facility and national delivery
Build & Install
We build your stands at the committed time and ensure smooth opening.

On-Site Management
Our pro technicians supervise all the on-site management.

Dismantle & Storage
Efficient exhibition-show clean-up and stock management.
EXHIBITION STALL DESIGNER IN
HANNOVER, GERMANY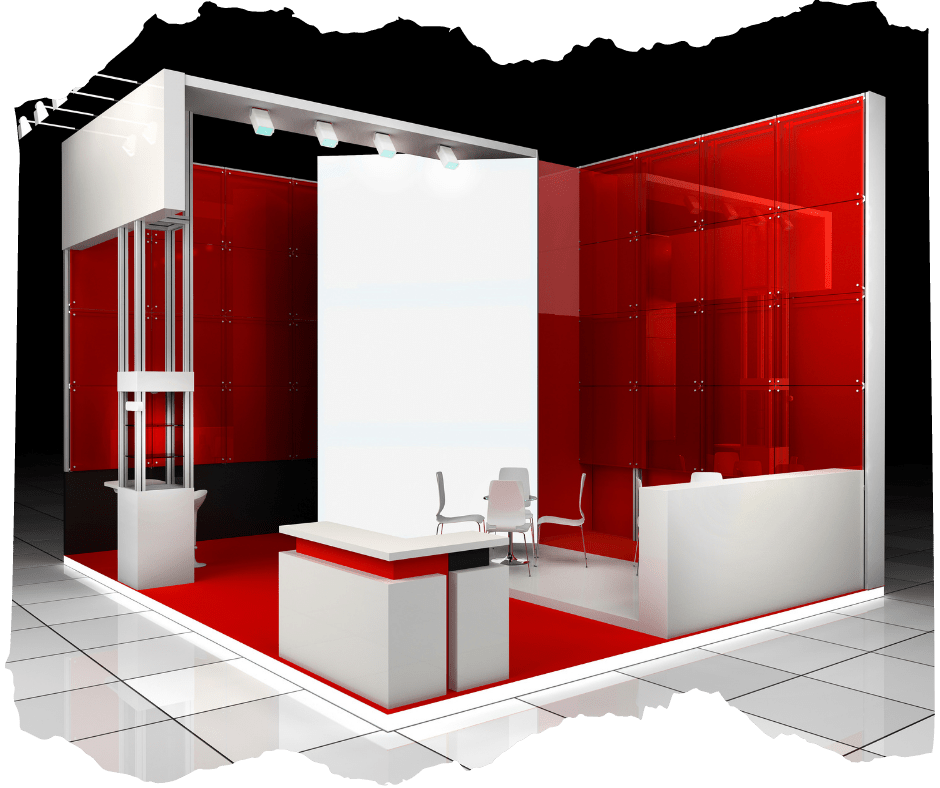 Exproglobal takes great pride in offering top-quality exhibition stall designer services in Hannover, Germany. Our dedicated team of experienced professionals is committed to delivering exceptional results for our clients, helping them create standout exhibition stalls that leave a lasting impact.
We understand that each exhibition presents unique opportunities and challenges. That's why we take a customized approach to our services, tailoring our designs to meet the specific requirements of each client. Whether you envision a simple and elegant stall or a bold and innovative concept, our team has the expertise and creativity to bring your vision to life.
With years of industry experience and a diverse portfolio of clients, we have a deep understanding of the importance of branding and marketing. We work closely with our clients to ensure their exhibition stall effectively communicates their brand identity and captures the attention of their target audience. Our goal is to help our clients make a lasting impression that sets them apart from their competitors.
At Exproglobal, we prioritize open and transparent communication with our clients. We believe that collaboration is key to success, and we actively engage our clients throughout the entire process. From the initial concept development to the final product, we keep our clients informed and involved, ensuring their vision is accurately translated into the design of their exhibition stall.
To create visually stunning and functional exhibition stalls, we leverage the latest technology and design tools. We meticulously consider every detail, from the stall's layout and lighting to the graphics and signage, ensuring that each element contributes to an engaging and informative experience for attendees.
EXHIBITION STAND COMPANY IN
HANNOVER, GERMANY
Exproglobal is a renowned exhibition stand company based in Hannover, Germany that delivers top-quality exhibition stand solutions. With a decade of experience, we have established ourselves as a trusted and reliable partner for businesses seeking exceptional exhibition stands.
Our team of professionals, including designers, project managers, and artisans, is dedicated to creating captivating and distinctive exhibition stands that make a lasting impact. We take a comprehensive approach to design and construction, ensuring that every aspect of your stand is carefully optimized to meet your specific needs and requirements.
From the initial design stage to the final installation, we collaborate closely with our clients to understand their brand, message, and objectives. By combining your unique vision with our industry expertise, we create exhibition stands that showcase your brand identity, effectively communicate your message, and leave a memorable impression on your target audience.
At Exproglobal, we place great importance on using high-quality materials and maintaining precise artistry. Our commitment to excellence is evident in every project we undertake. Whether you require a custom-built exhibition stand, a modular solution, or a simple backdrop, we have the knowledge, experience, and resources to deliver the best solution tailored to your needs.
By choosing Exproglobal as your exhibition stand company, you can trust that we will go above and beyond to exceed your expectations. Our meticulous attention to detail, dedication to using superior materials, and our team's craftsmanship ensure that your exhibition stands to look exceptional and withstand the demands of trade shows and exhibitions.