EXHIBITION STAND CONTRACTORS IN
OMAN
Rated #1 Exhibition Stand Designing Company In Oman
REQUEST FOR BOOTH QUOTATIONS
THE
EXHIBITING

COUNTRIES WHERE WE SERVE.
EXHIBITION STAND DESIGNERS & CONTRACTORS IN
OMAN
We Specialize in Customized Stall Fabrication & Designing
We are top-rated Exhibition Stand Builder and Contractors in Oman We understand your main objective to participate in an exhibition in Muscat, Oman is to attract as many targeted audiences for generating footfall for your business and generate as many leads and enquires as possible. To achieve this goal the exhibition stall requires being as attractive and innovative among the competitors as possible. This is what we exhibition stand contractors in Oman expertise into. We build the most innovative and stunning exhibition stand booths for our clients, which attract visitors from a mile 
In Oman, the company plans to acquire the best-looking stand to get the cutting edge over their competitors. You need very experienced and expert exhibition stand builders in Oman to accomplish your business goals just within your planned budget and schedule. Among hundreds of competitors in the exhibition of Oman, it will be really tough situation to showcase your products and services to the visitors in that chaos, your exhibition stand needs to be an eye stunner to prove that your company is apart from your competitors.
WANT TO SHOWCASE YOUR PRODUCT IN EXHIBITIONS Of
OMAN?
YAY! We are Here To Help!
We strongly believe that each and every client requires the full involvement of the moral principle – inspired by the size, budget, and requirements of your planned project. Our clients are the key elements of the perfect design and equation. The initial process starts with your planned goals for your business and marketing objectives. Our teamwork in perfect collaboration with the best architects, civil engineers, and other various 3D design professionals, we promise our clients for the overall and much-integrated project with a specially customized level of services and that grab attention into the audiences.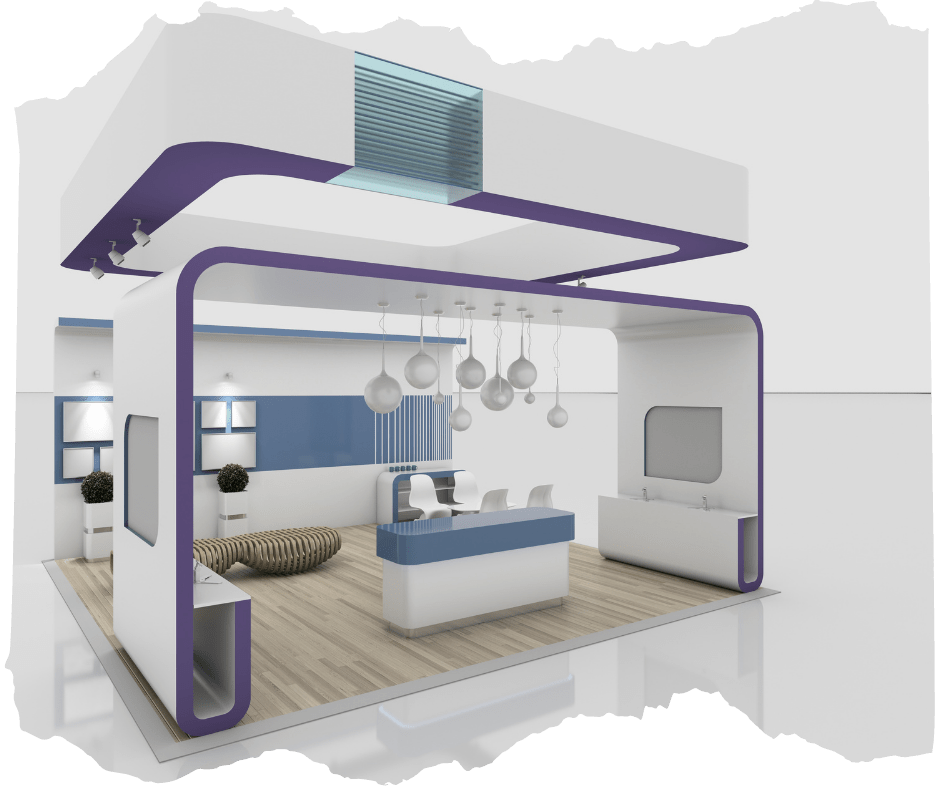 Our Exhibition Stand Design Portfolio In
OMAN
Expert Exhibition Stand Builders in
OMAN

: Elevate Your Exhibitions
Are you looking to make a lasting impression at your next exhibition? Look no further than Exproglobal, your trusted partner in Oman, for expert exhibition stand builders. With our unmatched expertise and commitment to excellence, we are dedicated to taking your exhibitions to new heights.
At Exproglobal, we understand the importance of a well-designed and strategically crafted exhibition stand. It serves as your company's face, capturing visitors' attention and conveying your brand message effectively. With our wealth of experience in the industry, we specialize in creating captivating and visually stunning exhibition stands that leave a lasting impression on your target audience.
Our team of skilled professionals combines creativity, innovation, and technical expertise to design and build exhibition stands that align with your brand identity and objectives. We take the time to understand your specific requirements, ensuring that every element of your stand reflects your unique vision and captures the essence of your brand.
Whether you are participating in a trade show, conference, or any other exhibition event, we offer comprehensive solutions tailored to your needs. Our end-to-end services ensure a seamless and stress-free experience from conceptualization and design to construction and installation. Our attention to detail and meticulous craftsmanship guarantee that your exhibition stands out from the crowd, leaving a lasting impression on visitors.
At Exproglobal, we prioritize quality and excellence in every project we undertake. We utilize the finest materials and the latest technology to ensure that your exhibition looks visually appealing, sturdy, and durable. Our team of experts handles every aspect of the construction process, managing all logistical and technical requirements to deliver a finished product that exceeds your expectations.
Customer satisfaction is at the core of our business philosophy. We strive to build long-term relationships with our clients based on trust, reliability, and exceptional service. Our dedicated project managers work closely with you throughout the process, providing regular updates and promptly addressing any concerns or modifications. We are committed to meeting deadlines and delivering exceptional results, ensuring that your exhibition stand is ready on time and exceeds your expectations.
CUSTOM BOOTH BUILDERS FOR UNFORGETTABLE EXHIBITS: CREATIVE SOLUTIONS IN OMAN
At Exproglobal, we understand the importance of a custom booth in showcasing your brand at exhibitions and trade shows. Our team of experienced professionals combines creativity and strategic thinking to design and build booths that are tailored to your specific needs and objectives.
With our comprehensive services, we take care of every step of the process, from conceptualization to execution. Our designers utilize the latest software to create visually stunning booth designs that effectively convey your brand message. We pay attention to every detail, ensuring that the layout and flow of the booth enhance visitor experience and facilitate meaningful interactions.
Quality is our top priority. We use high-quality materials and employ skilled craftsmen to build booths that are not only visually appealing but also structurally sound and durable. Our commitment to excellence ensures that your booth will stand out on the exhibition floor.

Idea Exchange
We listen to your ideas and understand your needs.

3D Design
We make your ideas true in 3D visuals.

Fabrication
One Platform for all the process and designs.

Transport
Stands transportation facility and national delivery
Build & Install
We build your stands at the committed time and ensure smooth opening.

On-Site Management
Our pro technicians supervise all the on-site management.

Dismantle & Storage
Efficient exhibition-show clean-up and stock management.
TRUSTED EXHIBITION STAND CONTRACTOR IN
OMAN

: EXCELLENCE IN EXHIBITION SERVICES
Looking for Exhibition Stand Companies in Oman?
As a trusted exhibition stand contractor in Oman, Exproglobal is committed to delivering excellence in exhibition services. Our extensive expertise and dedication to customer satisfaction make us your reliable partner in creating exceptional exhibition stands that leave a lasting impact.
As a trusted contractor, we understand the importance of reliability and professionalism in the exhibition industry. Our team of experts brings years of experience to the table, ensuring that your exhibition stand project is in capable hands. From small-scale displays to large custom-built booths, we have the knowledge and resources to meet your specific requirements.
At Exproglobal, we pride ourselves on being a reliable partner throughout the process. We begin by understanding your goals and objectives, enabling us to develop a customized solution that aligns with your brand identity. Our team works closely with you to create a comprehensive plan, taking into account your budget, timeline, and design preferences.
We believe in the power of creativity to make your exhibition stand out from the competition. Our talented designers combine innovative thinking with a deep understanding of your brand to create visually stunning and engaging booth designs. We pay attention to every detail, ensuring that your stand reflects your unique vision and effectively communicates your message to visitors.
Our dedication to excellence extends to the construction and installation phases. We utilize high-quality materials and employ skilled craftsmen to build sturdy and durable exhibition stands that meet the highest standards. With meticulous attention to detail and precise execution, we ensure that your stand is visually appealing but also functional and safe.