EXHIBITION STAND CONTRACTORS IN
PARIS
Rated #1 Exhibition Stand Designing Company In Paris
REQUEST FOR BOOTH QUOTATIONS
EXHIBITION STAND CONTRACTOR IN
PARIS, FRANCE
We Specialize in Customized Stall Fabrication & Designing
ExproGlobal, a reputable exhibition stand contractor based in Paris, brings over nine years of experience and expertise. With a dedicated team of over 50 specialists, we have earned a strong reputation as one of Paris's leading exhibition stands contractors. Our commitment is to provide exceptional service and deliver high-quality exhibition stands that exceed our client's expectations.
We recognize that the exhibition stand plays a pivotal role in any event. It serves as the face of your brand, making a lasting impression on attendees. Understanding this significance, our team at ExproGlobal works closely with our clients to create exhibition stands that are not only visually appealing but also effectively represent their business values and brand identity.
When you choose ExproGlobal as your exhibition stand contractor, you benefit from our comprehensive range of services. From initial conceptualization to design, construction, and on-site installation, we handle every aspect of the project. Our team's attention to detail and craftsmanship ensures that we create each exhibition that is unique, captivating, and tailored to our client's requirements.
Collaboration is at the core of our approach. We believe in building strong partnerships with our clients and taking the time to understand their vision, goals, and target audience. By combining our expertise with your insights, we create exhibition stands that reflect your brand's essence and leave a lasting impression on visitors.
At ExproGlobal, we stay up-to-date with the latest industry trends and innovations. Our team is skilled in incorporating cutting-edge technologies and design elements into the exhibition stands we create. From interactive displays and immersive experiences to seamless multimedia integration, we strive to provide an engaging and memorable environment for your target audience.
EXHIBITION STAND BUILDER IN
PARIS, FRANCE
Rated#1 Exhibition Stand Building Company in Paris, France
As a leading exhibition stand builder in Paris, we offer a comprehensive range of services to cater to your specific needs. Whether you require a small modular booth or a large custom-built stand, we have the expertise and resources to deliver outstanding results. Our builders work closely with you throughout the process, providing expert advice, timely communication, and seamless project management to ensure a smooth and successful exhibition experience.
Customer satisfaction is at the heart of everything we do. We value open and transparent communication, and our builders are committed to understanding your unique requirements and exceeding your expectations. We take pride in building strong relationships with our clients, and our focus on professionalism, reliability, and superior craftsmanship sets us apart as a trusted partner in creating exceptional exhibition stands.
When you choose ExproGlobal as your exhibition stand builder in Paris, you can expect a collaborative approach, exceptional quality, and a stand that showcases your brand in the best possible light. We are dedicated to helping you achieve your exhibition goals and making a lasting impact on your audience. Trust us to bring your vision to life and elevate your exhibition presence.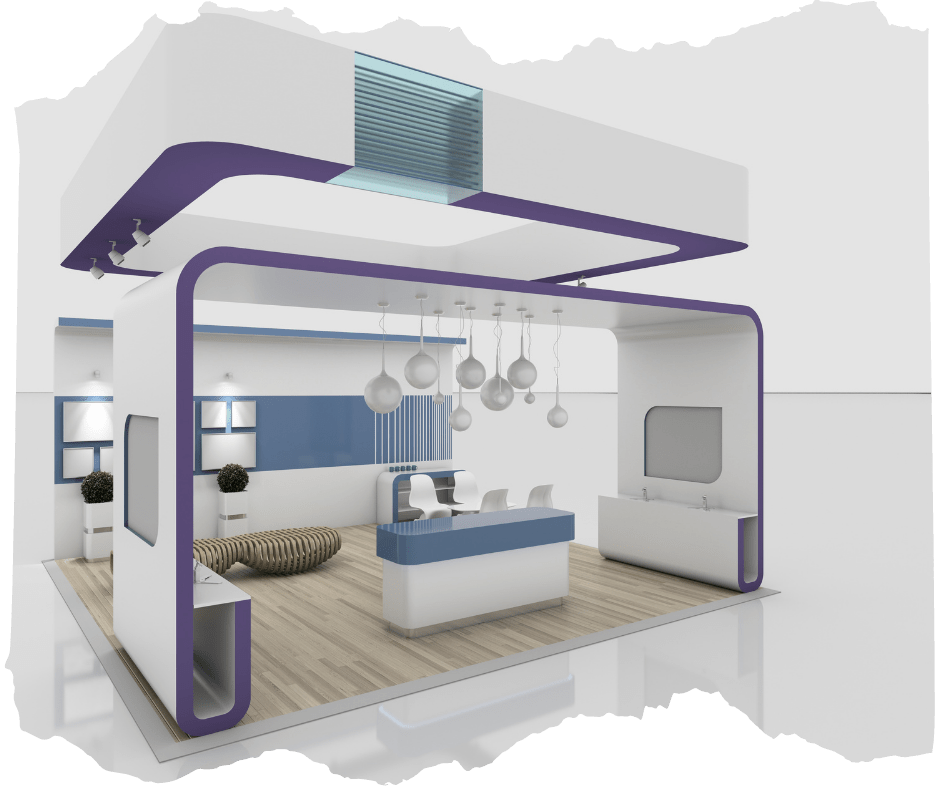 Our Exhibition Stand Design Portfolio In
Paris, France
MAKE YOUR BOOTH STAND OUT WITH OUR EXPERT EXHIBITION STAND DESIGN SERVICES IN
PARIS
When exhibiting at events, having an eye-catching and unique stand can make all the difference. Making a lasting impression on potential clients, customers, and partners is essential. If you want to stand out from the crowd, look at Exproglobal, located in Paris, France. As experienced exhibition stand designers, we understand the importance of creating a unique and memorable experience for visitors. We specialize in designing, building, and installing exhibition stands for companies looking to exhibit at trade shows, conferences, and other events. We understand that a custom stand design is critical to making a lasting impression on potential clients and customers.
Our team works with you to create a stand design that reflects your brand's personality, values, and message. We take the time to understand your company's goals and objectives, ensuring that your stand design aligns with your overall marketing strategy. Our team uses the latest technology and design software to create 3D renderings of your stand, allowing you to visualize how it will look and make changes before construction begins. We also provide detailed floor plans and elevations, ensuring everything is in place before construction.
EXHIBITION BOOTH BUILDER IN PARIS, FRANCE
Our experienced designers and artisans work closely with you throughout the entire process, from the initial design stage to the final installation. By collaborating with our clients, we ensure that the result is a visually stunning booth that effectively represents your brand and captivates your audience.
To achieve exceptional results, we leverage the latest technology and utilize high-quality materials to fabricate our booths. This ensures that the booths we create are not only visually appealing but also sturdy and durable, capable of withstanding the demands of multiple exhibitions. Our attention to detail and commitment to quality craftsmanship is evident in every booth we produce.
In addition to booth design and fabrication, we offer a range of modular booths that can be customized to meet your specific requirements. These modular booths provide a cost-effective solution without compromising on quality. They are available for purchase and rent, providing flexibility for businesses with varying budgetary considerations.
At Exproglobal, we believe in providing a comprehensive service beyond booth design and fabrication. We also offer on-site installation and dismantling services, ensuring a hassle-free experience for our clients. Our logistics and storage solutions further streamline the process, allowing you to focus on what matters most—presenting your brand to your target audience.
We take pride in delivering exceptional service and maintaining a high level of professionalism throughout the entire exhibition journey. Our team is dedicated to understanding your unique requirements and delivering results that exceed your expectations. With Exproglobal, you can trust that your exhibition needs will be met with precision, attention to detail, and a commitment to excellence.

Idea Exchange
We listen to your ideas and understand your needs.

3D Design
We make your ideas true in 3D visuals.

Fabrication
One Platform for all the process and designs.

Transport
Stands transportation facility and national delivery
Build & Install
We build your stands at the committed time and ensure smooth opening.

On-Site Management
Our pro technicians supervise all the on-site management.

Dismantle & Storage
Efficient exhibition-show clean-up and stock management.
EXHIBITION STALL DESIGNER IN
PARIS, FRANCE
YAY! We are Here To Help!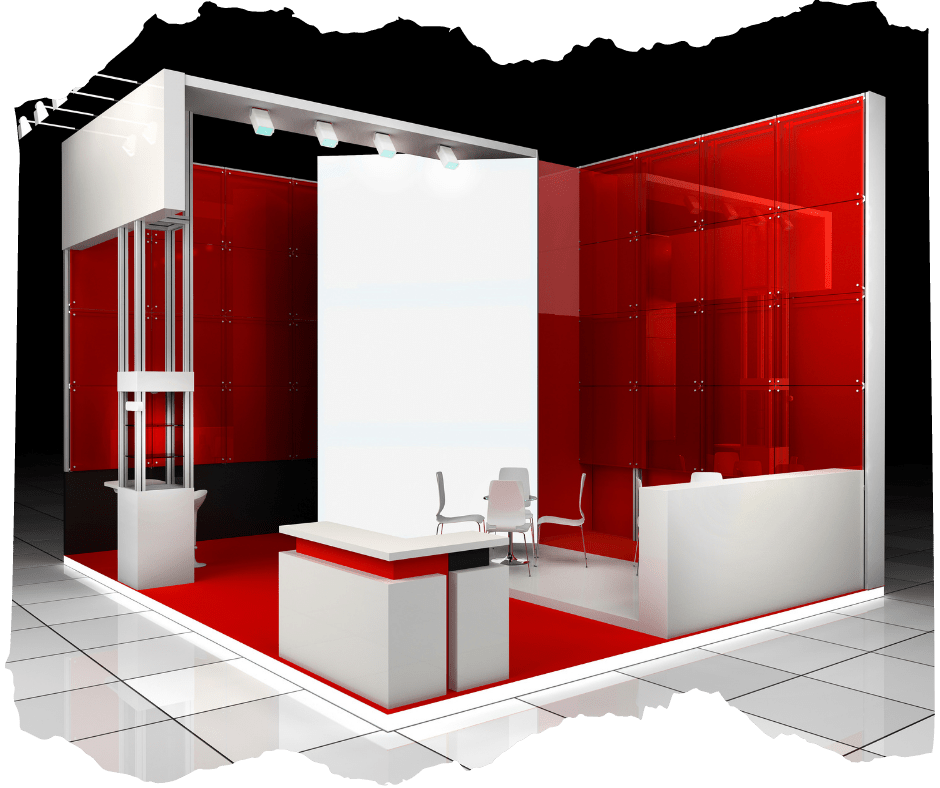 When creating a lasting impression, there's nothing quite like a well-designed exhibition stall. The perfect blend of creativity, functionality, and aesthetics can draw in visitors and generate significant interest in your brand. That's where Exproglobal, the leading exhibition stall designer in Paris, comes into play. Our expertise lies in crafting unique and innovative exhibition stalls that help businesses stand out from the crowd. In this article, we will provide you with all the information you need about our services and how we can maximize the impact of your next exhibition.
We understand that your exhibition stall serves as the ultimate showcase for your brand, representing its values, culture, and ethos. To ensure that your stall captures the essence of your brand, we offer a comprehensive range of exhibition stall design services that cater to your every need. From the initial conceptualization to the final execution, we take care of every detail to ensure that your stall stands head and shoulders above the competition. Our portfolio boasts an array of satisfied clients from diverse industries, including IT, automotive, fashion, and more. We have a proven track record of delivering high-quality, innovative exhibition stalls that leave a lasting impression.
At Exproglobal, we believe that successful exhibition stall design results from collaboration and a deep understanding of your brand and its objectives. Our experienced designers work closely with you to grasp your unique vision and translate it into a stunning reality. We combine artistic flair, technical expertise, and industry insights to create exhibition stalls that captivate your audience and effectively communicate your brand message. From the layout and graphics to the lighting and interactive elements, every aspect is meticulously crafted to create an immersive and memorable experience for your visitors.
EXHIBITION STAND COMPANY IN
PARIS, FRANCE
Exhibition Stall Fabricators In Paris, France
As an experienced exhibition stand company, we understand businesses' unique needs and challenges when participating in trade shows and exhibitions. Our team of skilled professionals is dedicated to providing top-notch services that go beyond expectations. From the initial consultation to the final execution, we work closely with our clients to ensure their vision and objectives are met with precision and creativity.
At Exproglobal, we pride ourselves on delivering custom-designed exhibition stands tailored to our client's brands and values. We combine innovation, functionality, and aesthetics to create visually captivating stands that communicate your brand message. Our in-house team of designers, engineers, and craftsmen collaborate seamlessly to bring your ideas to life, resulting in exhibition stands that are not only visually stunning but also practical and engaging.
As a full-service exhibition stand company, we offer a comprehensive range of services to meet all your exhibition needs. From conceptualization and design to construction, installation, and on-site support, we handle every aspect of the process with meticulous attention to detail. Our state-of-the-art manufacturing and printing units and the latest design tools enable us to deliver flawless and high-end exhibition stands that exceed expectations.
One of our key strengths is our ability to deliver projects on time and within budget. We understand the importance of meeting deadlines and ensuring a seamless process from start to finish. With our efficient project management skills and dedicated team, you can rest assured that your exhibition stand will be ready and operational when needed, allowing you to focus on engaging with your target audience and maximizing your exhibition goals.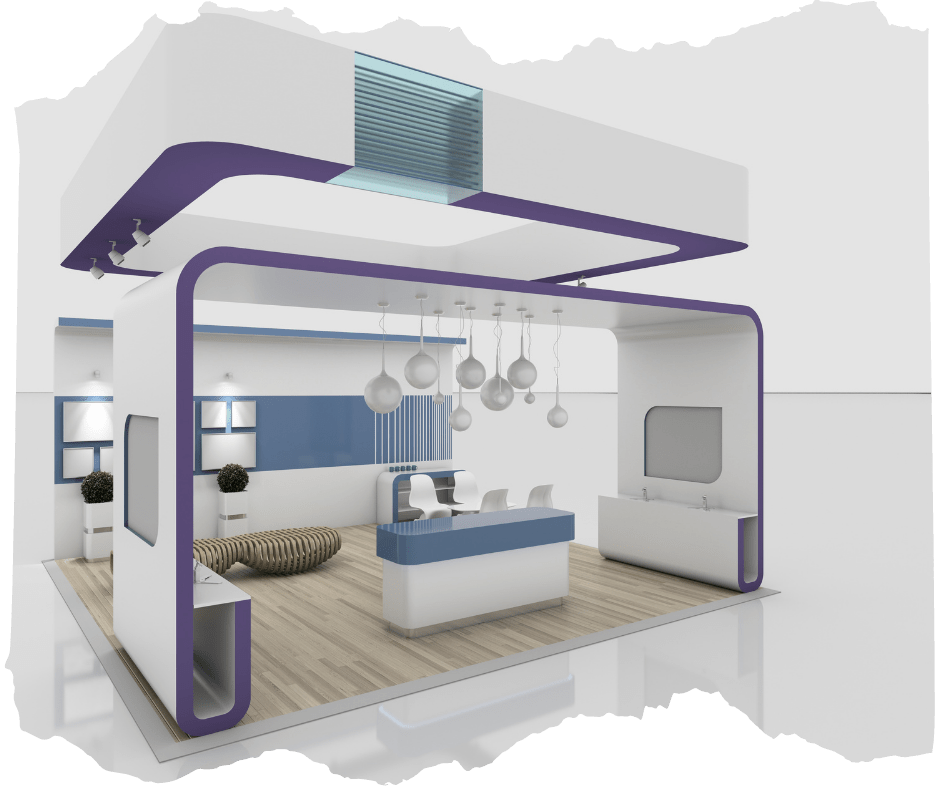 TRANSFORM YOUR
PARIS

EVENT WITH CUSTOM BOOTH DESIGN AND BUILD SERVICES
YAY! We are Here To Help!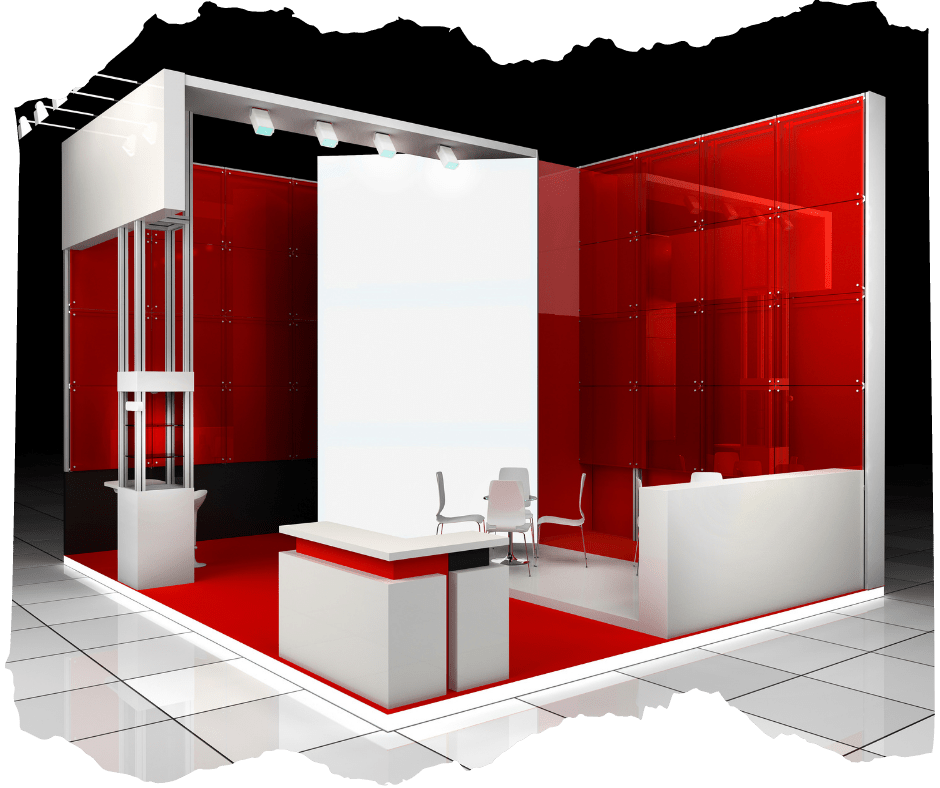 When you are planning to exhibit at an exhibition, choosing an exhibition stand builder can be an important decision. The builder you choose can offer you several benefits. The main one is that they can handle the entire process of designing and manufacturing your stand. With this service, you will have a single point of contact, ensuring no double work or errors. And, because they offer end-to-end exhibition solutions, you'll be sure to get the finished product in the time frame you requested.
The next step is to choose a stand designer in Paris. Paris is home to a large number of stand designers, each with their own unique approach to designing tradeshow booths. When you're looking for a designer in Paris, make sure that you choose someone who is familiar with the city and has prepared tradeshow booths for companies in the past. This way, you can ensure that the stand you choose will be the perfect representation of your company.