EXHIBITION STAND CONTRACTORS IN
MADRID
Rated #1 Exhibition Stand Designing Company In Madrid
REQUEST FOR BOOTH QUOTATIONS
LEADING EXHIBITION STAND CONTRACTORS IN
MADRID, SPAIN
We Specialize in Customized Stall Fabrication & Designing
As one of the best stand contractors in Madrid, Expoglobal provides you with a wide array of services for an exciting and memorable exhibition experience. We have a highly qualified staff involved in the manufacture of superior customized exhibition stands that meet your corporate requirements with a strong impact on the intended clients. We are seasoned exhibition stand contractors and, as such, understand the best design and construction trends currently available. Our vast experience in this field comes in handy as we design stands that are aesthetically pleasing, functional, and practical. It aims at achieving effective usage of space, free flowing of traffic, special zones with provision for meetings or demonstrations, and uniformity within a unique impression. Above all, we value excellent service provision for each venture. Our objective is to give the client a hassle-free process in which they will undergo an easy journey that starts from the initial planning to the final installation or dismemberment of equipment. For example, we appreciate the importance of time and always meet deadlines so that your stand should be functional at the commencement of the exhibition.
We have made very reliable partners with suppliers and vendors based in Madrid. It helps us buy good quality materials, furniture, lighting as well as other vital things of our stands for lower prices. Thanks to our broad range of collaborations, we take into account your budget to achieve maximum performance.
Audio-Visual Equipment Rental
Enhance your event with our cutting-edge Audio-Visual Equipment Rentals. Delight in superior real-time audio and visuals, regardless of your event's location.
Step into the spotlight with our exclusive Booth Rentals. Select from a wide array of customized booths to leave a lasting impact and cultivate meaningful interactions at every event.
Allow us to craft customized booths that elevate your brand. Our objective is to bring your vision to life, ensuring that each element embodies your brand's spirit and resonates with your audience.
Custom Trade Show Exhibits
Stand out with our exceptional custom trade show exhibits reflecting your distinct identity. Our carefully curated displays ensure significant impact, even in the busiest event settings.
Trade Show Graphics Printing
Harness the potential of our Trade Show Graphics Printing, ensuring your brand is visible from a distance with vibrant displays and precise messaging, leaving a memorable impression on your audience
Trade Show Project Management
Our Trade Show Project Management ensures careful attention to every detail, guaranteeing a seamlessly planned occasion that highlights your success in the best possible light.
Harness the power of Trade Show 3D Rendering to vividly showcase your ideas in advance, leaving a lasting impression on your audience as you reveal your striking concepts.
Choose our dependable trade show storage solutions, guaranteeing the security of your exhibits and items. Simplify your show preparations and concentrate on what truly counts.
EXHIBITION STAND BUILDERS IN
MADRID, SPAIN
YAY! We are Here To Help!
Exproglobal is not just an ordinary service but professional artists using the latest engineering techniques and perfection of craftsmanship. We have the skills to produce exceptional, made-to-order stands that fit into your company's concept and ideas. With knowledge about our brand's distinctive personality profile, we are able to build a booth design that embodies our brand's culture and engages visitors at the show. A successful stand integrates into your corporate identity and creates an atmosphere consistent with the event. You would be working with a professional exhibition stand builder who would help you identify your brand message, target audience, and the objectives of your exhibition. In this case, we will use our design skills as well as update information concerning the current trends in order to create a unique stand that emphasizes your offer.
A good design for an exhibition booth means more than just a structure. It is a representation of the profile of your brand. It is a very effective method as it promotes your brand and brings people to your stand. Innovative design features, attention to detail, and careful location will ensure that your stand grabs the attention of visitors while outshining the competition. Furthermore, a stand builder realizes that they are quality and durable. We use good quality materials while we have skilful staff whose work makes your stand look impressive and it can survive in the trade show environment. Your stand thus stays new and fresh because of the attention to detail and commitment to quality, which will project the professionalism and reliability of your brand.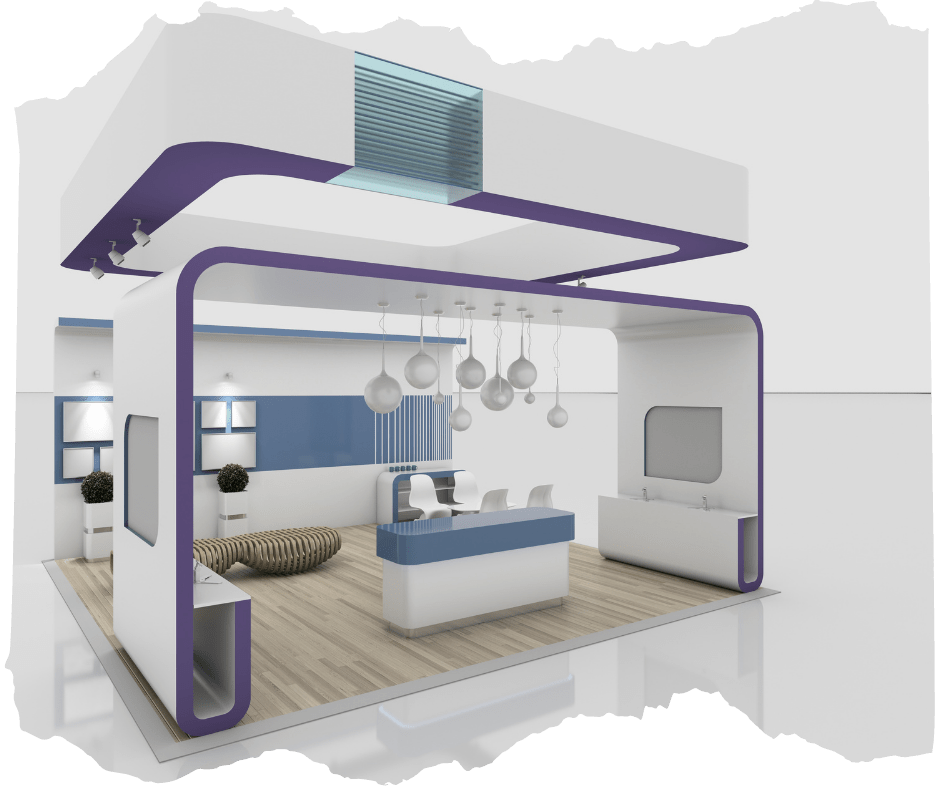 Our Exhibition Stand Design Portfolio In
MADRID, SPAIN
TRUSTED Exhibition Booth Builders In
MADRID, SPAIN
We Specialize in Customized Stall Fabrication & Designing
The most important Company for building your booth concept are Exproglobal. Our expertise in technical design is such that we have all the elements necessary for building aesthetically appealing yet functionally useful and practical booths. We have the capability of turning your ideas into a stunning booth that communicates your brand identity in an eye-catching manner. Many reliable booth builders in Madrid are capable of meeting your requirements. Our construction company have many years experience within the sector and knowledge of the surrounding show ground environment. We know that making a booth that suits your Company's style and helps you achieve your marketing objectives is very important.
Exproglobal will partner with you to understand your needs, goals and targeted group when involving professional booth builders. We will look at aspects such as the layout of booths, movement by visitors, branding components and interactive elements that will make our stand a unique one, among many others. The attention to detail makes sure each aspect from the construction decorator until the finishing touches are done with precision.
Exproglobal, We can utilize different materials, technology, and resources towards beautification and usefulness in your exhibition booth. We can apply different designs with special lights, audiovisual equipment, and interactive displays to interest customers. We guarantee that our booth construction logistic capabilities will ensure that your exhibit booth setup is done in a timely manner and all technicals are met. You are at rest when working with Madrid Exproglobal because your booth is safe with them. Booth construction in our hands and concentrate on other things related to your trade show or exhibition planning activities. Due to our dedication towards the timely provision of superior booths at affordable prices, we can serve as credible associates in terms of the construction of the said booths.

Idea Exchange
We listen to your ideas and understand your needs.

3D Design
We make your ideas true in 3D visuals.

Fabrication
One Platform for all the process and designs.

Transport
Stands transportation facility and national delivery
Build & Install
We build your stands at the committed time and ensure smooth opening.

On-Site Management
Our pro technicians supervise all the on-site management.

Dismantle & Storage
Efficient exhibition-show clean-up and stock management.
WHY EXPROGLOBAL IS THE BEST CHOICE FOR EXHIBITION STAND BUILDERS IN
MADRID, SPAIN
YAY! We are Here To Help!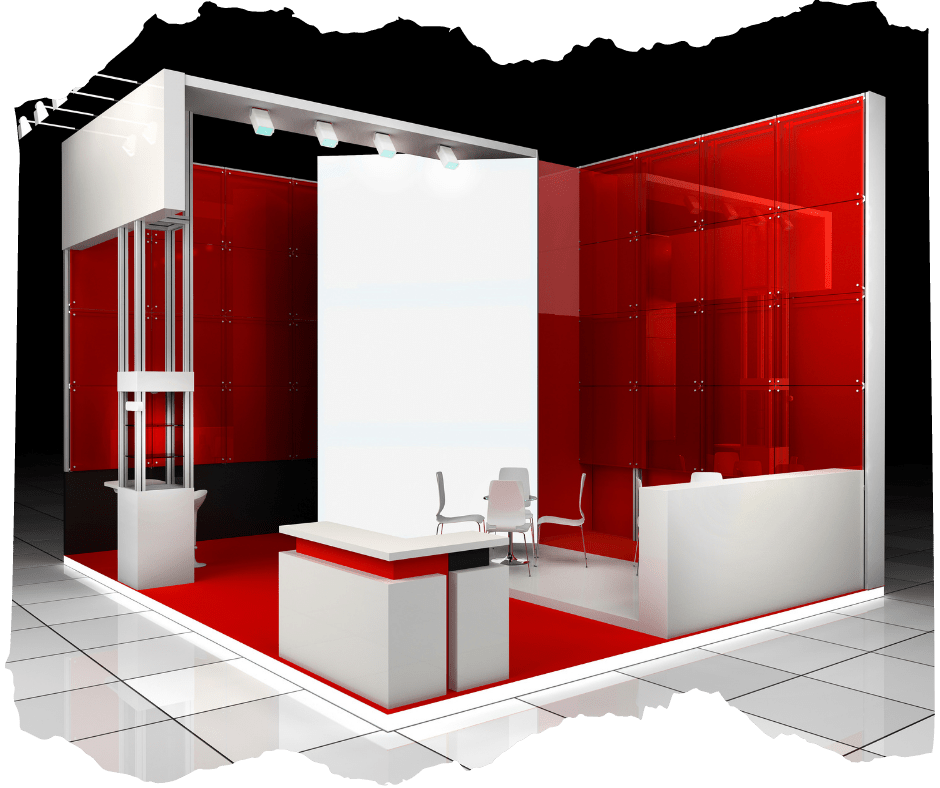 Exproglobal proves a good choice as the best stand exhibition builder in Madrid, Spain. Through our comprehensive experience and industrial expertise, we have forged an enviable reputation in building outstanding exhibition stands whose effects live longer, even past the exposure period. We are the first choice for the company that would like to grab the attention of customers in exhibitions and the trading fair around the city of Madrid.
We use this tailored process to understand how each client perceives the brand, identify a specific customer, and determine goals. The purpose is to enable us to have custom exhibition stands that specifically deliver different brand messages for various firms' business narratives to their audiences. We approach the design and execution of the exhibition stand in an open mode, keeping our clients involved and giving them an opportunity to participate in their design.
Moreover, we use only premium quality raw materials and highly professional manpower for manufacturing these displays, which assures they would look good in appearance along with perfect operation. We pay close attention to each of these elements—the structure and layout, the graphics, and the interactive elements—to ensure that they work collectively to produce one outstanding effect. The full packs include idea creation, design, building, transporting and site advice so that all your troubles are avoided.
We advise our clients at every stage, starting with the venue and ending with logistics. The modernity of our team's knowledge about current industry novelties and technologies helps to distinguish each one of our exhibition stands from others, which is sure to attract the viewership of targeted spectators, making an impression that last. Exproglobals is always the best option because we have been committed to delivering high-quality outcomes and creating impressive and inspiring experiential moments in Madrid, Spain.
EXHIBITION STAND COMPANY IN
MADRID, SPAIN
YAY! We are Here To Help!
In the bustling city of Madrid, business opportunities abound, with exhibitions, trade fairs, and advertising taking centre stage. As corporate houses compete for attention, ensuring that your exhibition stands out from the rest is crucial. To achieve this, you must partner with a reputable exhibition stand builder in Madrid who understands the dynamics of creating remarkable stands. Here are some key factors to consider when choosing a builder.
First and foremost, exhibition stand builders in Madrid should possess specialist skills and artisan craftsmanship. Building an exhibition stand requires expertise and attention to detail. A well-built stand that adheres to high standards will attract attention and convey professionalism and credibility.
A successful exhibition stand should be custom-tailored to reflect the theme and corporate identity of the event. It should seamlessly blend with the overall ambience of the fair, leaving a lasting impression on visitors. By carefully considering the design elements and incorporating modern concepts, an experienced exhibition stand builder can create a standout booth that effectively enhances your brand's identity.
Moreover, a well-constructed exhibition stand serves as a self-portrait of your company. It represents your brand's values, products, and services in a visually compelling manner. By partnering with a skilled builder, you can ensure that your stand becomes a powerful marketing tool that captures the essence of your brand and engages your target audience effectively.
When selecting an exhibition stand builder in Madrid, it's important to consider their track record and portfolio. Look for builders who have successfully executed similar projects and have a diverse range of creative designs to showcase. This demonstrates their ability to adapt to different themes and requirements, ensuring your stand is unique and eye-catching.