EXHIBITION STAND CONTRACTORS IN
BEIJING
Rated #1 Exhibition Stand Designing Company In Beijing
REQUEST FOR BOOTH QUOTATIONS
LEADING EXHIBITION STAND BUILDERS AND CONTRACTORS IN
BEIJING, CHINA
We Specialize in Customized Stall Fabrication & Designing
For over a decade, Exproglobal has been the market leader among the Exhibition Stand Builders and Contractors operating in Beijing, China. We are the preferred partner because of the quality of our products, service excellence, creativity, innovation and reliability associated with making a memorable mark at exhibitions and business shows.
We know how challenging it is to find the right supplier as exhibition stand builders in Beijing. Therefore, our company offers customized services that reflect Chinese culture, business atmosphere, and your brand requirements. The booth builders and stand designers work together synergistically to make a fantastic reality out of your great imagination. Exproglobal is synonymous with a strong track record of completed projects that have garnered trust from various types of businesses across different sectors.
When planning an exhibition, select Exproglobal in Beijing, China. Our experience will create a great booth to showcase your brand's products and increase customer engagement. Our exhibition journey provides a perfect cocktail of creativity, accuracy and an ultimate promise to supersede the desired result.
Audio-Visual Equipment Rental
Enhance your booth with cutting-edge audio-visual equipment. We offer a wide range of AV solutions for rent, from interactive displays to sound systems, to elevate your visitor experience.
For a flexible and cost-effective option, consider our booth rental services. Choose from a range of professionally designed rental booths to suit your needs, and enjoy a hassle-free exhibition experience.
Elevate your brand presence with our custom booth solutions. We design and build tailor-made exhibition booths that align perfectly with your brand identity, ensuring a unique and engaging showcase at every event.
Custom Trade Show Exhibits
Our custom trade show exhibits are designed to leave a lasting impression. From concept to creation, we craft stunning and innovative displays that captivate your audience and set you apart from the competition.
Our Exhibition Stand Design Portfolio In
BEIJING, CHINA
OUR EXPERIENCED IN EXHIBITION INDUSTRIES IN
BEIJING, CHINA
We Specialize in Customized Stall Fabrication & Designing
Exproglobal stands as a beacon of excellence and innovation in the realm of exhibition stand building, leaving an indelible mark on some of the most prestigious events and exhibitions in Beijing, China. With a robust regional presence, Exproglobal has become synonymous with top-tier craftsmanship, unparalleled creativity, and a steadfast commitment to delivering exceptional exhibition stands.
China International Import Expo (CIIE): Exproglobal has played a pivotal role in the success of CIIE, an international trade fair in Shanghai. CIIE provides a global platform for companies to showcase their products and services. Exproglobal's expert team has consistently risen to the occasion, crafting bespoke exhibition stands that capture attention and make a lasting impression.
Beijing International Automotive Exhibition (Auto China): As a biennial auto show in Beijing, Auto China sets the stage for the latest advancements in the automotive industry. Exproglobal's adept team has been instrumental in creating dynamic and engaging exhibition stands that mirror the innovation and sophistication inherent in the automotive sector.
China International Hardware Show: Exproglobal has been a cornerstone in the success of the China International Hardware Show held in Shanghai. This exhibition is a cornerstone for the hardware and tools industry, and our team has adeptly designed stands that reflect the cutting-edge nature of the showcased products.
Beijing International Book Fair: For the Beijing International Book Fair, Exproglobal has contributed to the vibrant literary atmosphere by crafting stands that are functional and aesthetically pleasing. Our designs complement the essence of this significant event in the publishing industry.
China Print: In the realm of printing and packaging, Exproglobal's prowess shines at China Print, held in Beijing. The exhibition stands created by our team reflect the technological advancements and innovation in the printing industry.
Exproglobal's commitment to excellence and a deep understanding of diverse industries have made us the preferred choice for businesses seeking standout exhibition stands in Beijing. Our 12 years of experience underscore our dedication to delivering unparalleled service, and we take pride in being the go-to exhibition stand builders for companies aiming to make a remarkable impact in the dynamic landscape of Beijing's exhibitions.
WHY CHOOSE EXPROGLOBAL FOR YOUR EXHIBITION STANDS In BEIJING
YAY! We are Here To Help!
Expertise and Innovation: Exproglobal, with 12 years of experience, stands as a leader among Exhibition Stand Builders in Beijing, China. Our innovative approach, fueled by a team of seasoned professionals, ensures that your stand not only meets but exceeds expectations at every event.
Tailored Solutions for Beijing's Market: Understanding the local market is crucial, and as Exhibition Stand Contractors in Beijing, China, we offer tailored solutions that resonate with the city's unique cultural and business environment. Our expertise extends to Booth Builders and Stand Designers in Beijing, China, ensuring a comprehensive and culturally relevant approach.
Quality Craftsmanship: Exproglobal's commitment to quality craftsmanship sets us apart as leading Exhibition Stand Builders in Beijing, China. Utilizing cutting-edge technology and premium materials, we create visually striking, durable stands that reflect the high standards your brand upholds.
Comprehensive Services for Your Exhibit Stand: As your reliable partner for Exhibition Stand Contractors in Beijing, China, we provide end-to-end services. From conceptualization to construction and installation, we handle every aspect of your stand's journey, allowing you to focus on engaging with your audience effectively.
Global Presence, Local Expertise: Being both Booth Builders and Stand Designers in Beijing, China, our global presence combines local expertise. That ensures that your exhibition stand not only adheres to international standards but also considers the specific dynamics of the Beijing market.
Client-Centric Approach: At Exproglobal, our client-centric approach is non-negotiable. We prioritize open communication, collaboration, and understanding your unique requirements. This approach, combined with our expertise, ensures that your stand not only realizes your vision but surpasses it.
Choosing Exproglobal means choosing excellence in Exhibition Stand Building, Contracting, Booth Building, and Stand Design in Beijing, China. We transform your brand presence into an unforgettable experience, making every exhibition successful.

Idea Exchange
We listen to your ideas and understand your needs.

3D Design
We make your ideas true in 3D visuals.

Fabrication
One Platform for all the process and designs.

Transport
Stands transportation facility and national delivery
Build & Install
We build your stands at the committed time and ensure smooth opening.

On-Site Management
Our pro technicians supervise all the on-site management.

Dismantle & Storage
Efficient exhibition-show clean-up and stock management.
PROFESSIONAL BOOTH BUILDERS & DESIGN COMPANY IN
BEIJING, CHINA
YAY! We are Here To Help!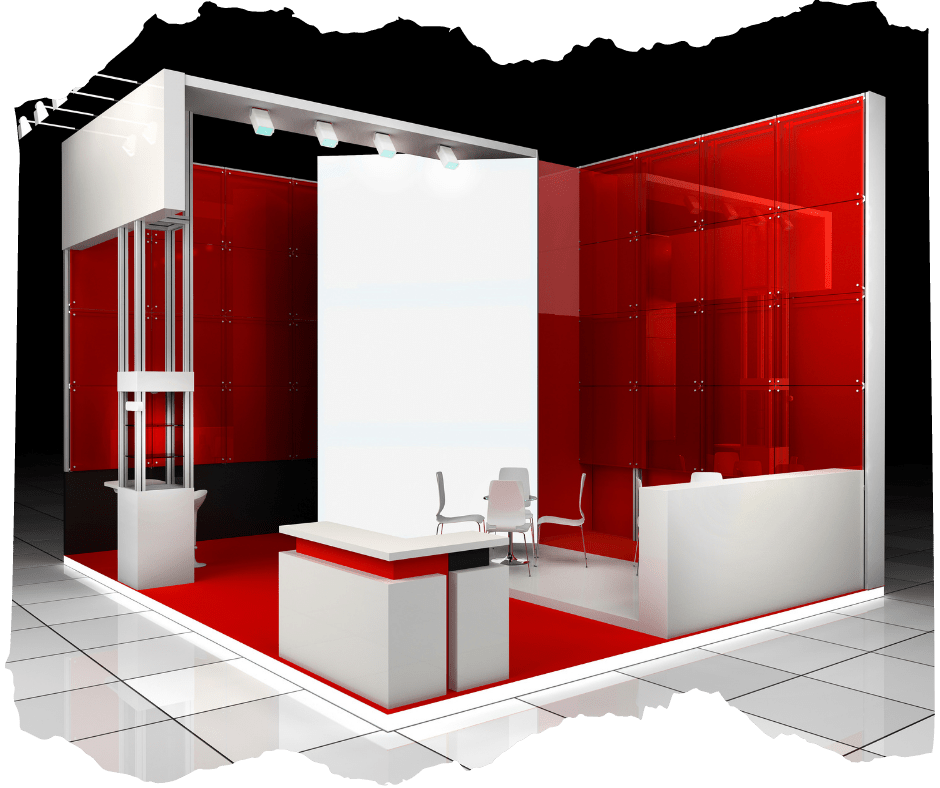 Selecting the right partner for your exhibition presence in Beijing, China, is paramount. Exproglobal stands out as the premier Exhibition Stand Company in Beijing, China. With our experienced team of Booth Builders and Stand Designers, we offer unparalleled expertise to bring your vision to life.
As your dedicated Exhibition Stand Company in Beijing, China, our team is committed to delivering bespoke solutions that align with your brand identity and marketing objectives. From concept to execution, our Booth Builders and Stand Designers in Beijing, China, collaborate seamlessly to create engaging, visually stunning exhibits tailored to captivate your audience. With a focus on innovation and precision, our dedicated experts ensure that your exhibition stand meets and exceeds the highest standards, making Exproglobal the ideal partner for your showcase in Beijing, China.